Australia - Small Nurseries like us
In the new millennium we were made an offer that we really thought was too good to miss. The late Adrian Greenoak former organiser of the first Hampton Court Flower Shows pre the RHS takeover, had taken on a new role as show organiser to the South Australian Government. The South Australian Government needed to boost their visitor economy due to losing big events such as the Formula One Grand Prix, included in this new events program were wine, culinary, art, cultural and biennially a large Rose Festival. The botanic gardens in Adelaide were the location, with a new Rose garden being created for the inaugural show on the outskirts of town.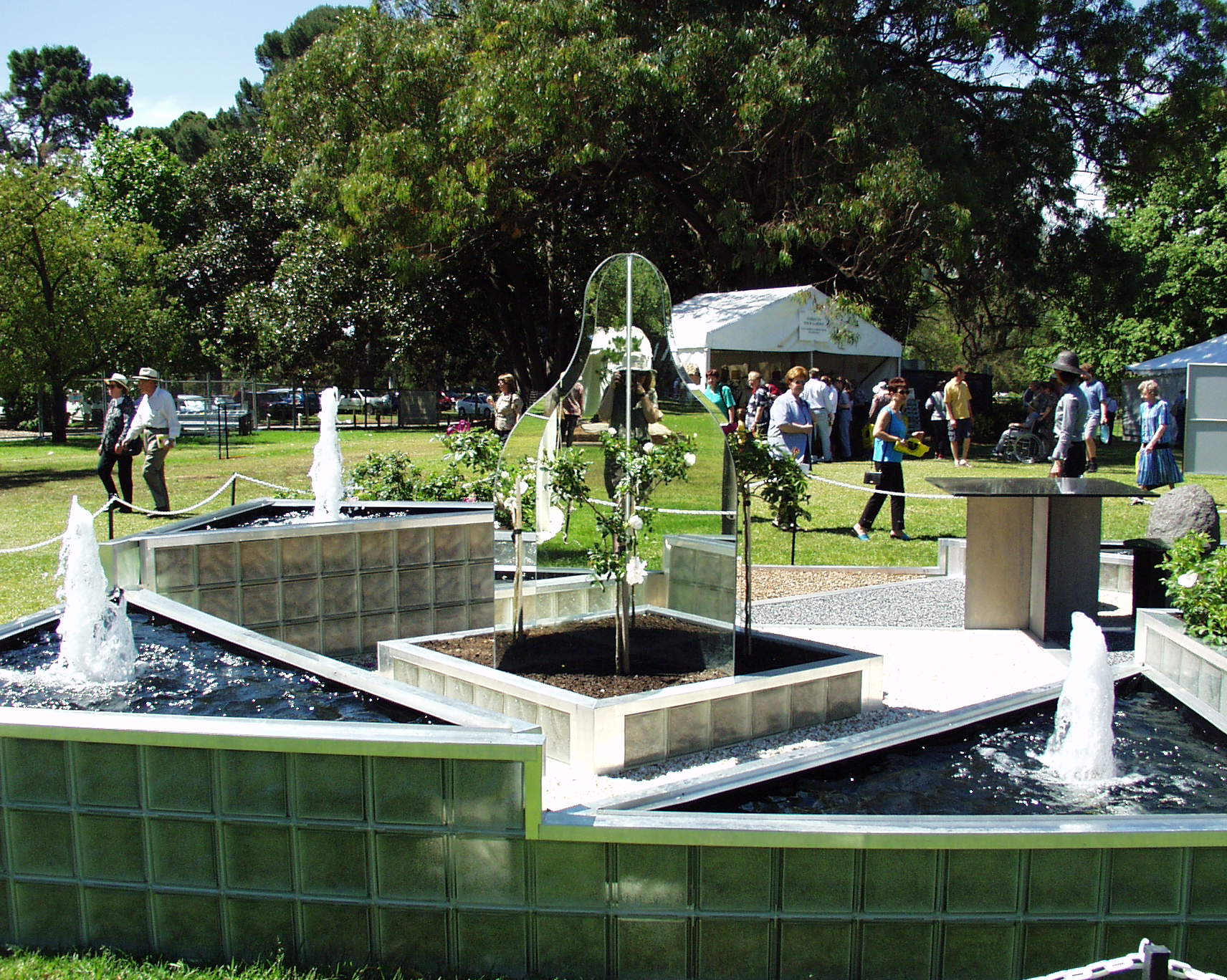 The inaugural flower show in Adelaide Botanic Gardens 2000
We were invited to go over and put on a floral display in the Flower Marquee. "How will this work? " I hear you ask, since it is not possible to import our fully grown display plants due to the very strict plant import rules (Phytosanitory controls include 6 months quarantine and dipping in bleach or worse). We were to work with 2 very different nurseries both independent and quite small scale, equivalent to our own operation here in the UK.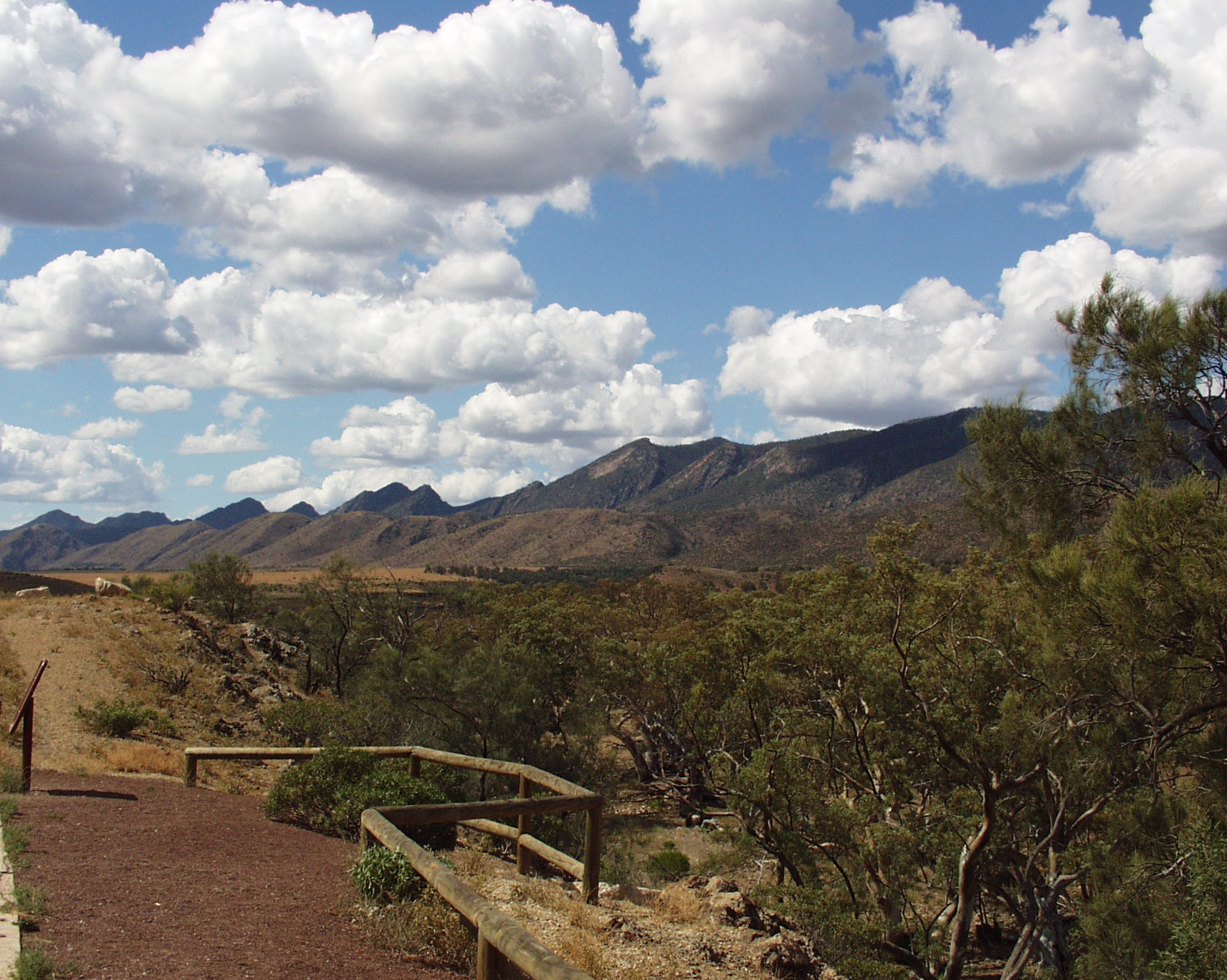 South Australian countryside
Firstly a mixed plant growing nursery specialising in Salvia and other Mediterranean plants and herbaceous, Tupelo Grove from the Adelaide Hills.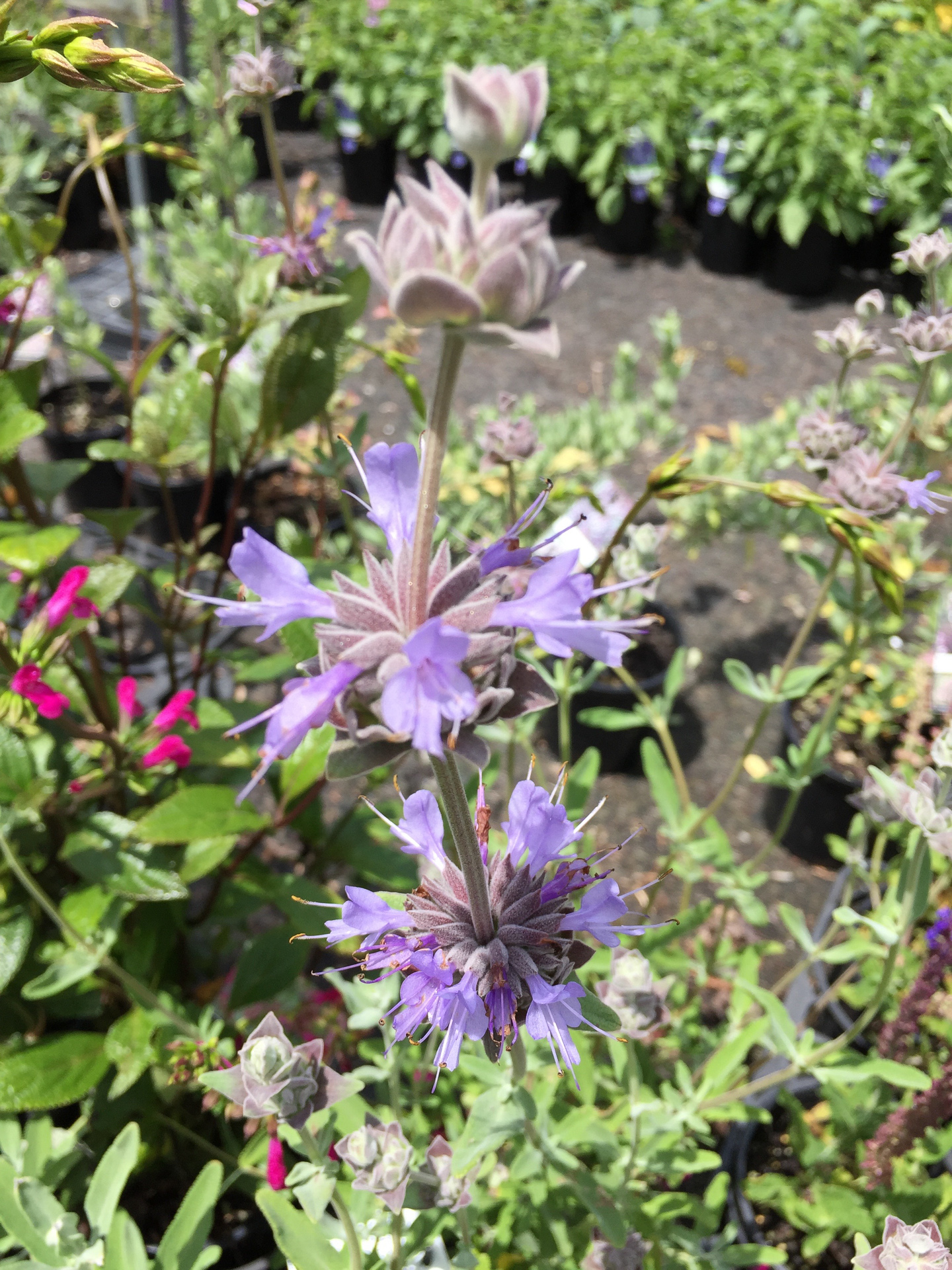 One of the beautiful new world salvias (Salvia Allen Chickering)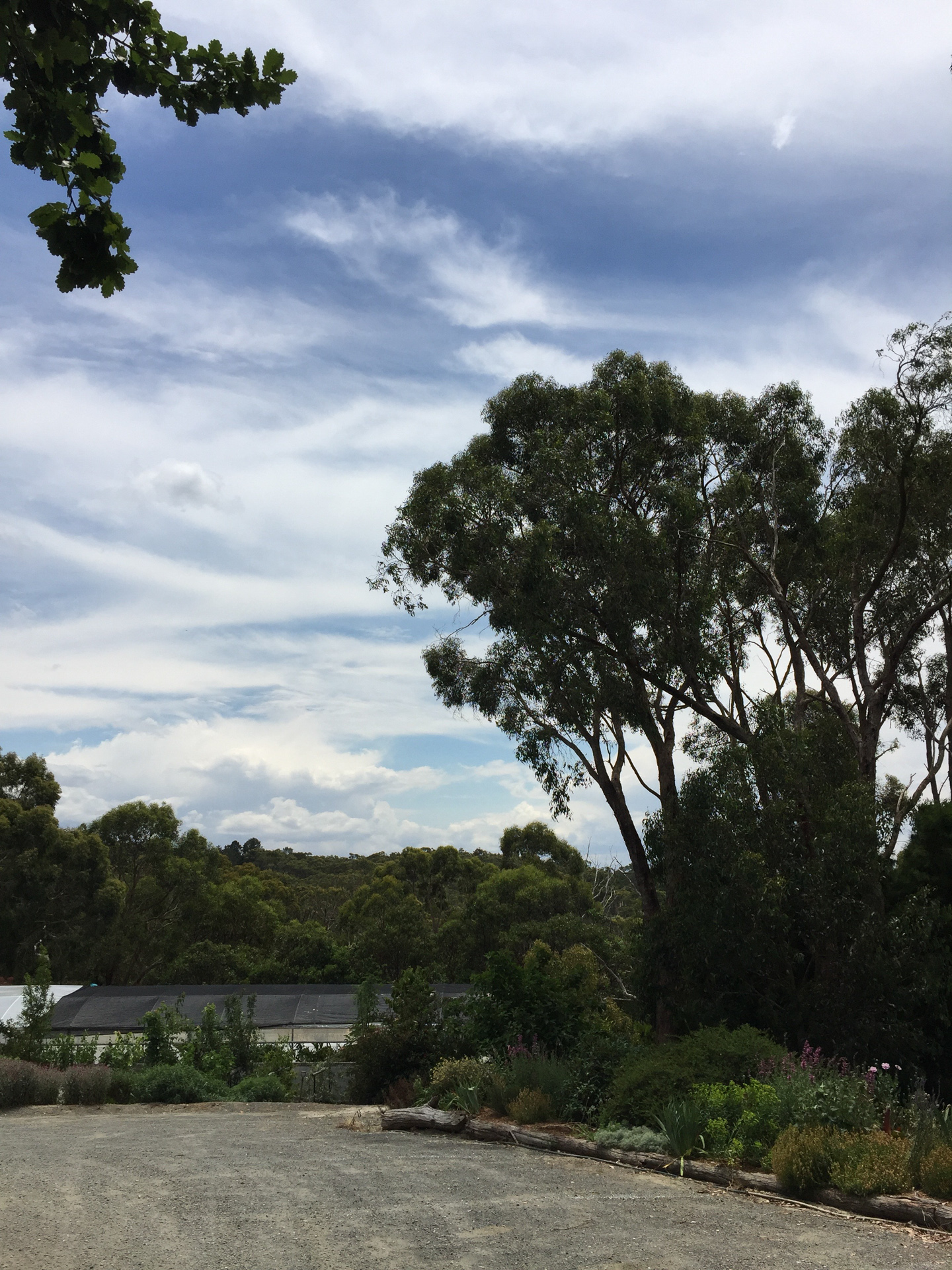 Looking down the drive to the entrance of Tupelo Grove Nursery
The other was a nursery specialising in growing totally Australian natives ,with a very wide and varied collection from all states of Australia. This introduced me to the wide divide between plants people in this country who are in one camp or the other, combining plantings of native with more European style was unheard of. Oh well!! I might as well be totally controversial as usual and do exactly that.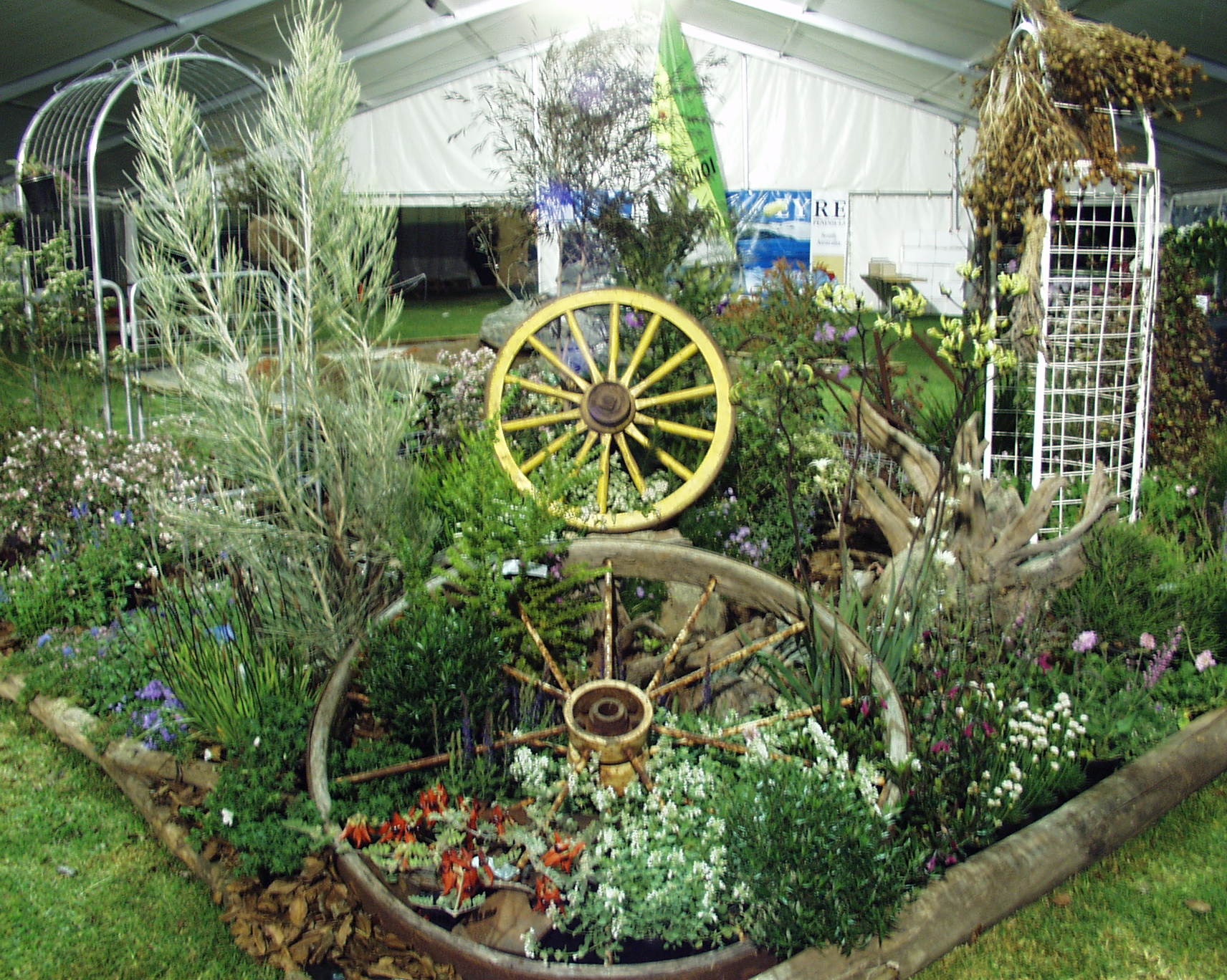 View of the display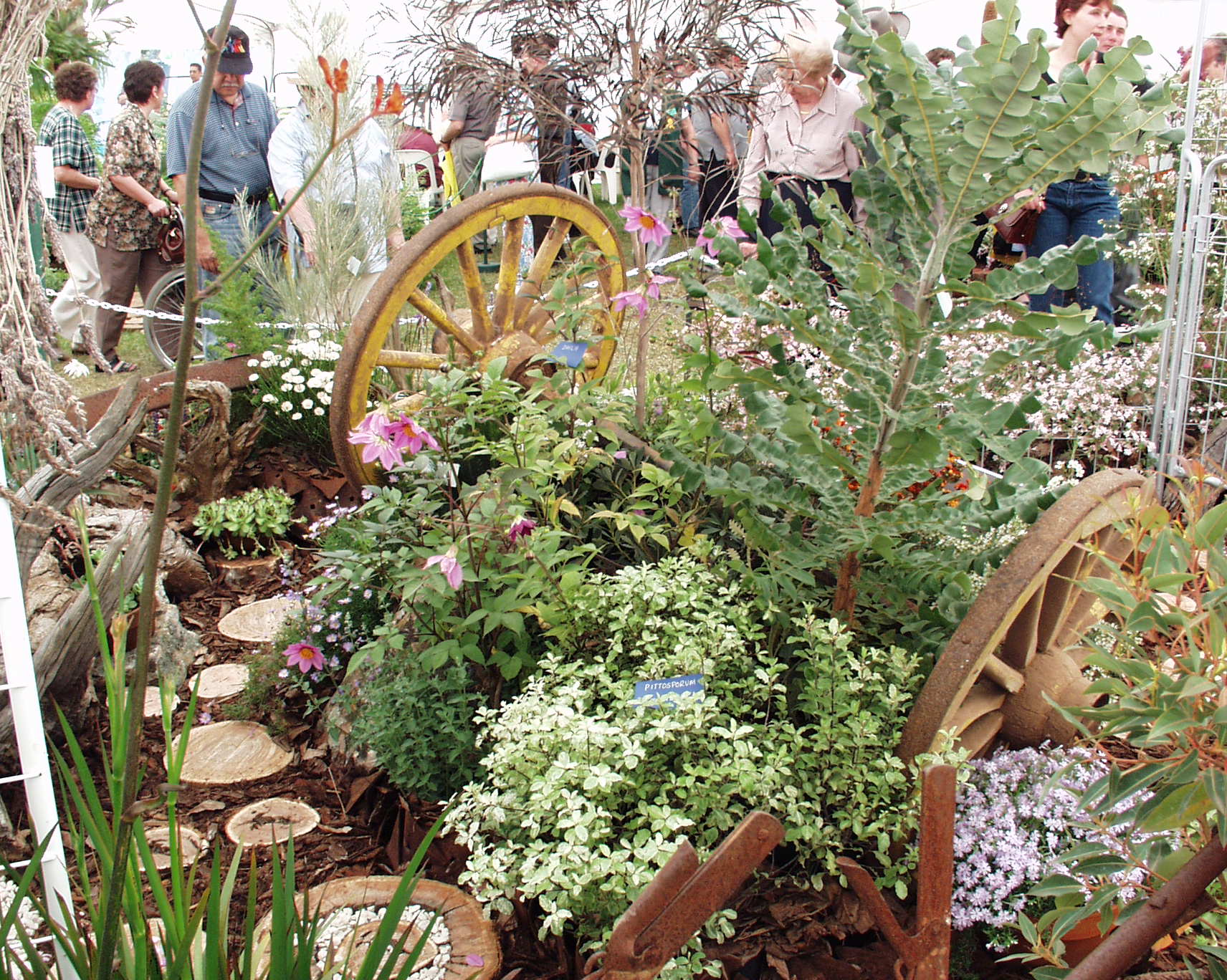 View of the display
We had a tremendous time creating the display and making it incredibly rustic with old wire, rusty corrugated iron and a selection of old farming implements. All the garden displays on the show ground had a very modern feel to them.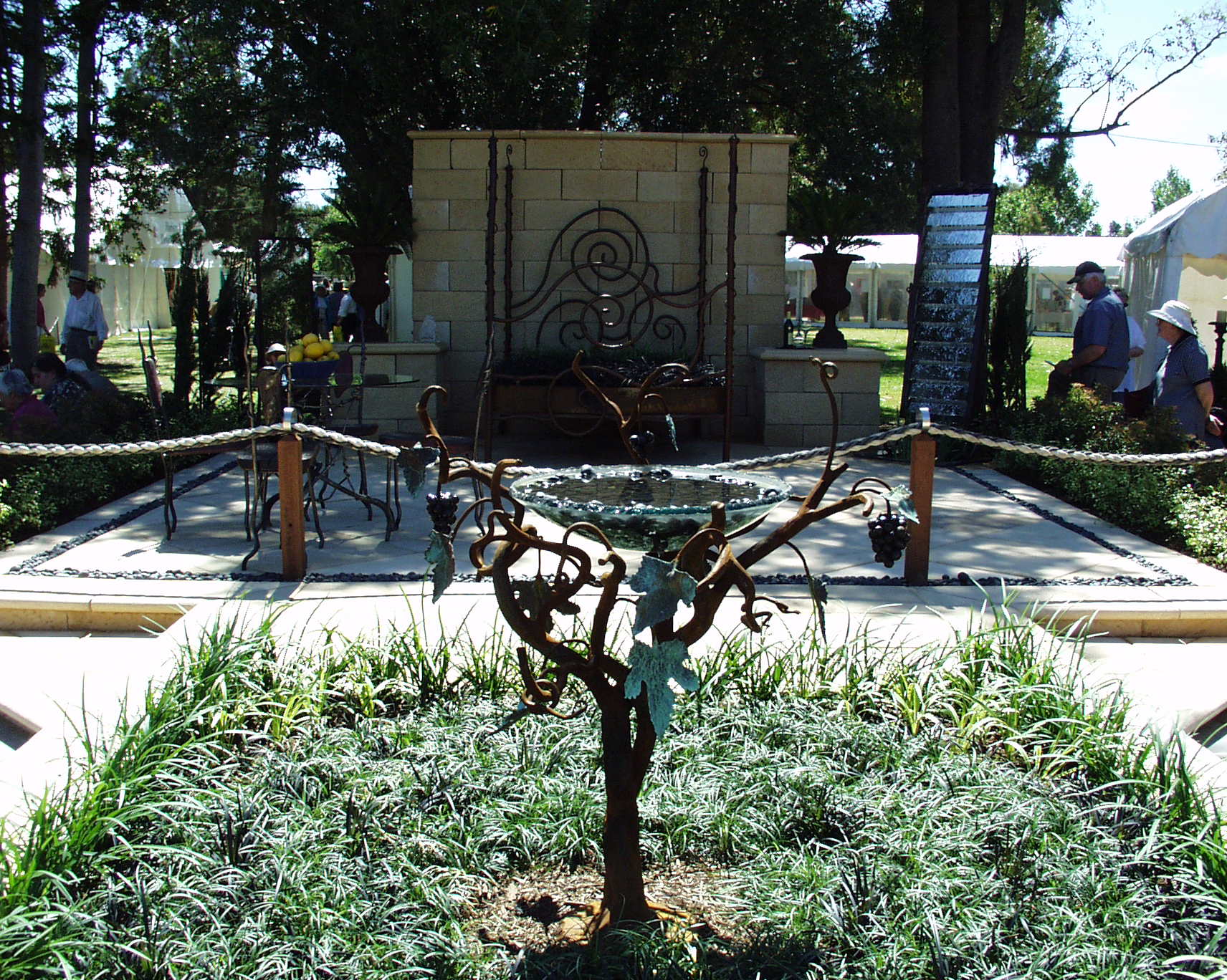 Show garden.
The Australian native plants are diverse and suited to a very narrow growing area, it was a steep learning curve.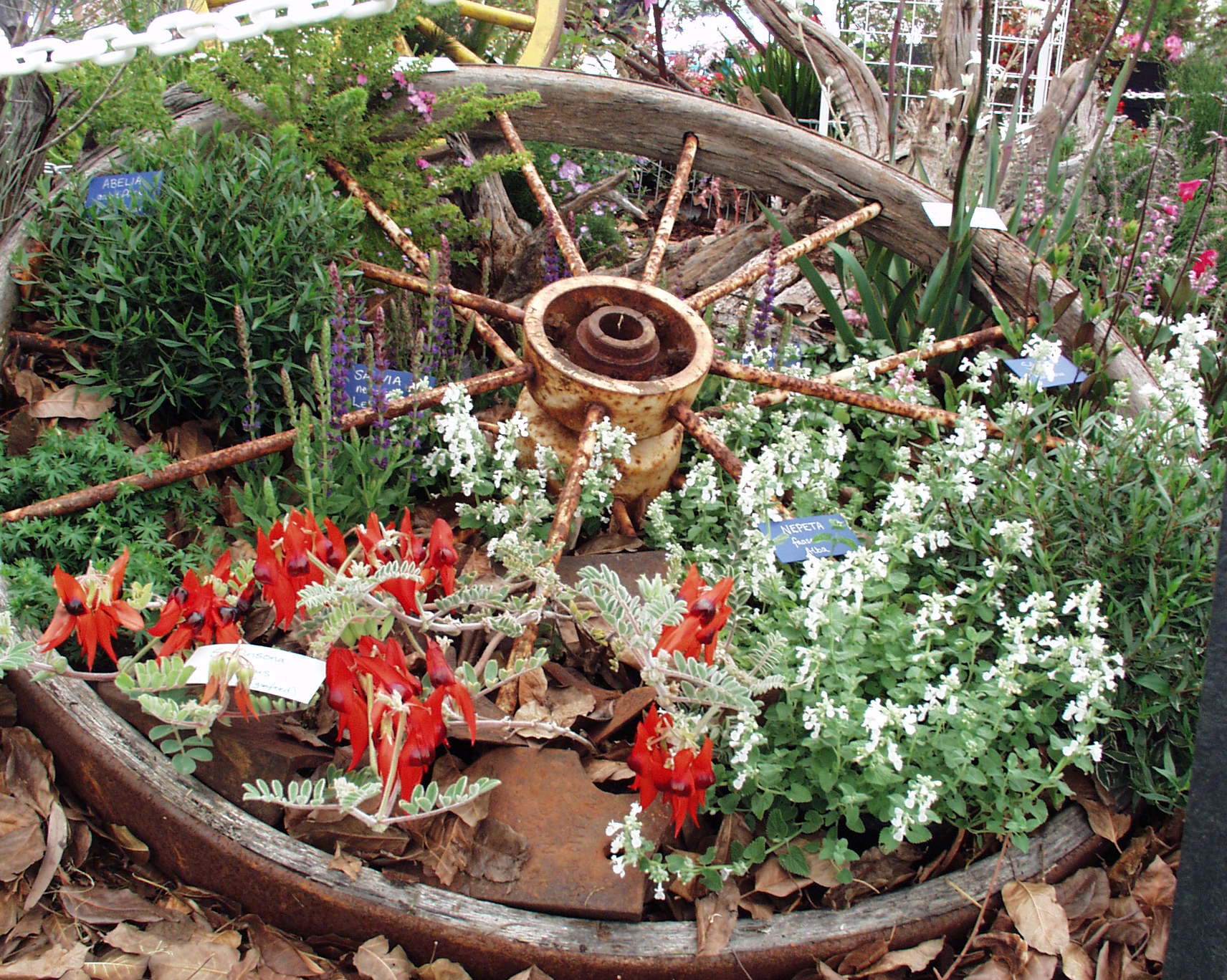 The Sturt Dessert pea (Swainsonia formosa) The flower of South Australia.
Everyone loved what we had achieved bringing a different style to the show.
The show happened again in 2002 and we were invited to do another display. This time we only worked with the native nursery, but we did stay with our friends from Tupelo Grove.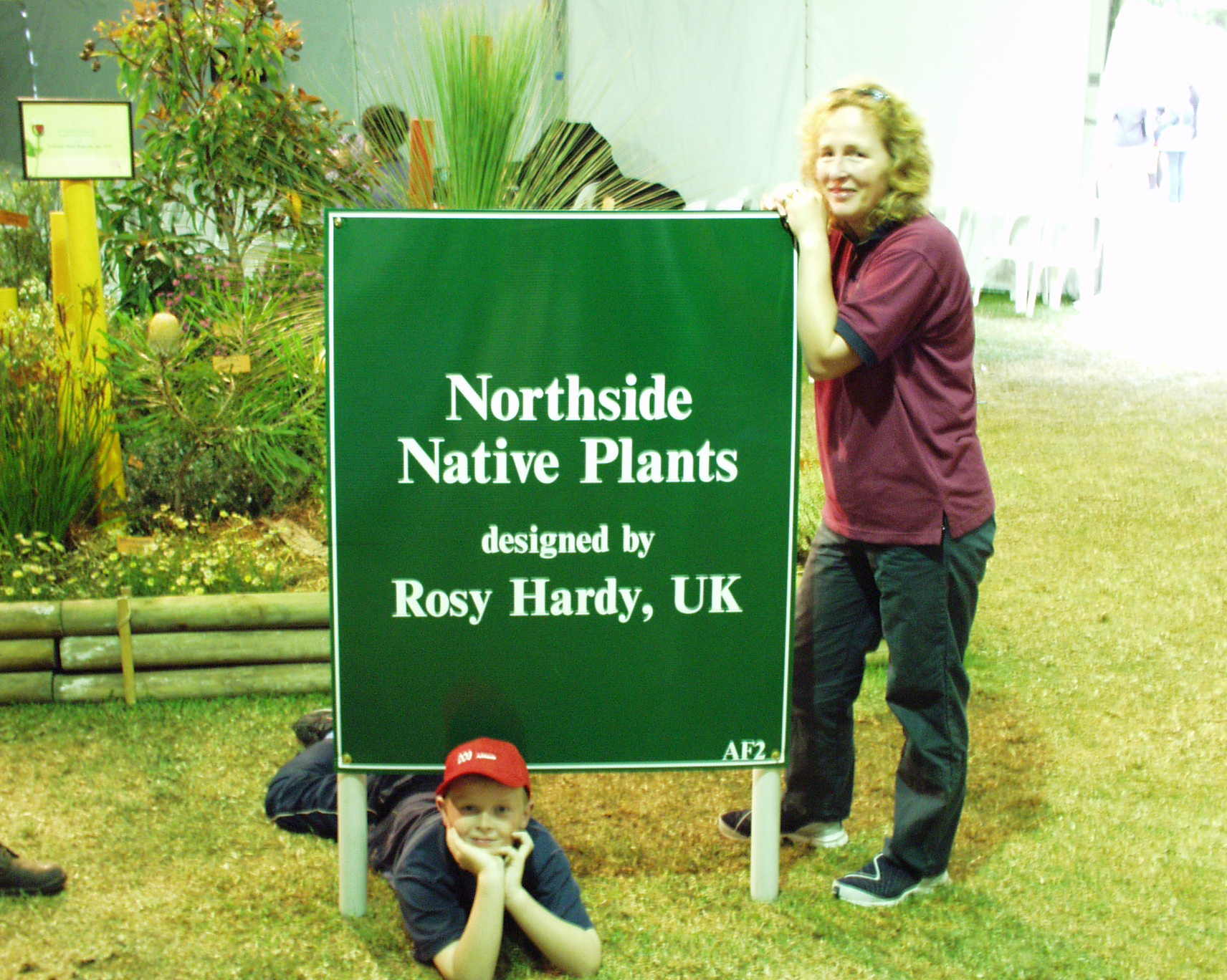 Northside natives our plant partners.
When I saw all the garden designs outside seeming to be harping back to the rustic look of corrugated iron, it was complete change for me and lets put the natives into a modern display.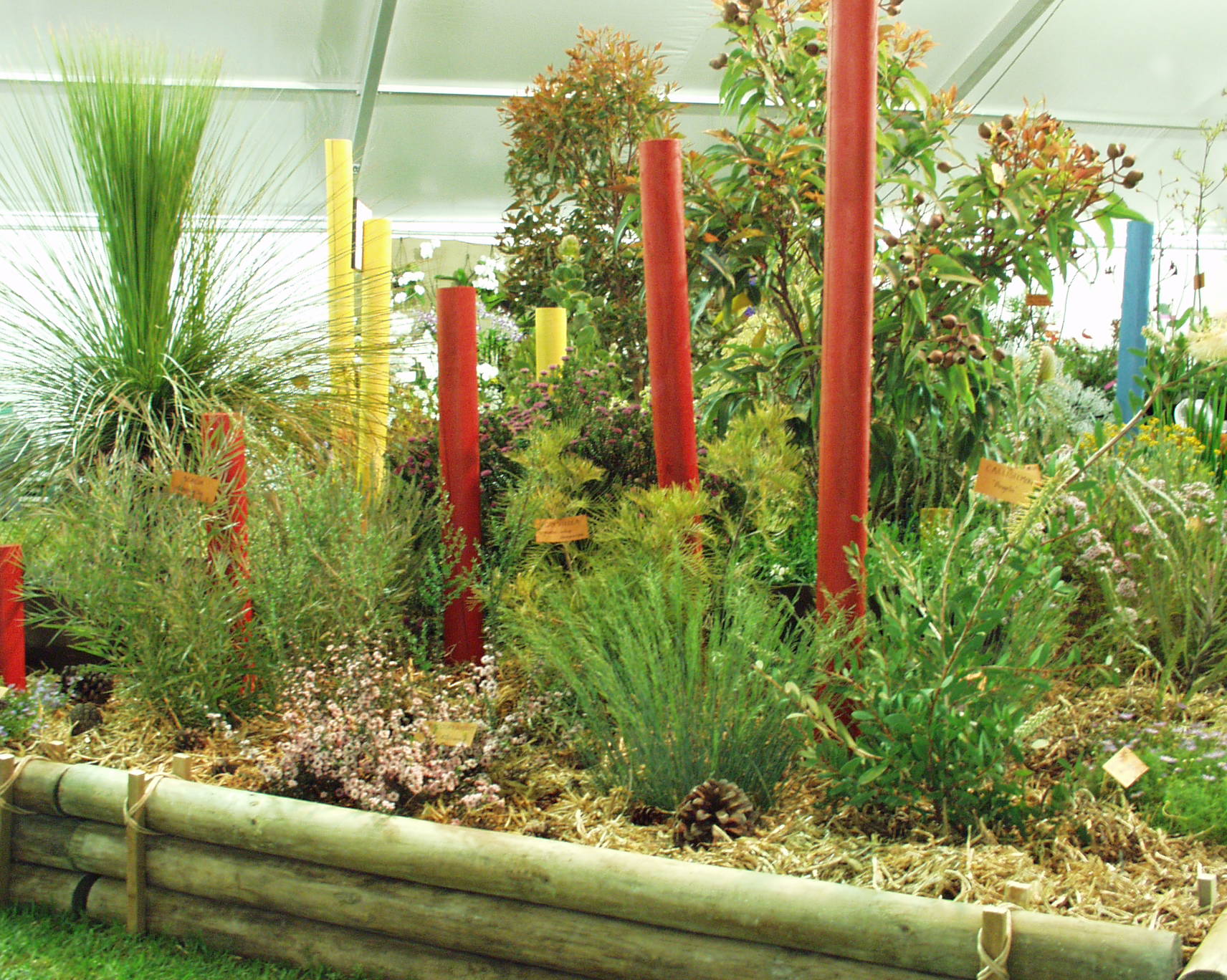 The more modern approach with the native plants
This proved to be very successful winning the best in show.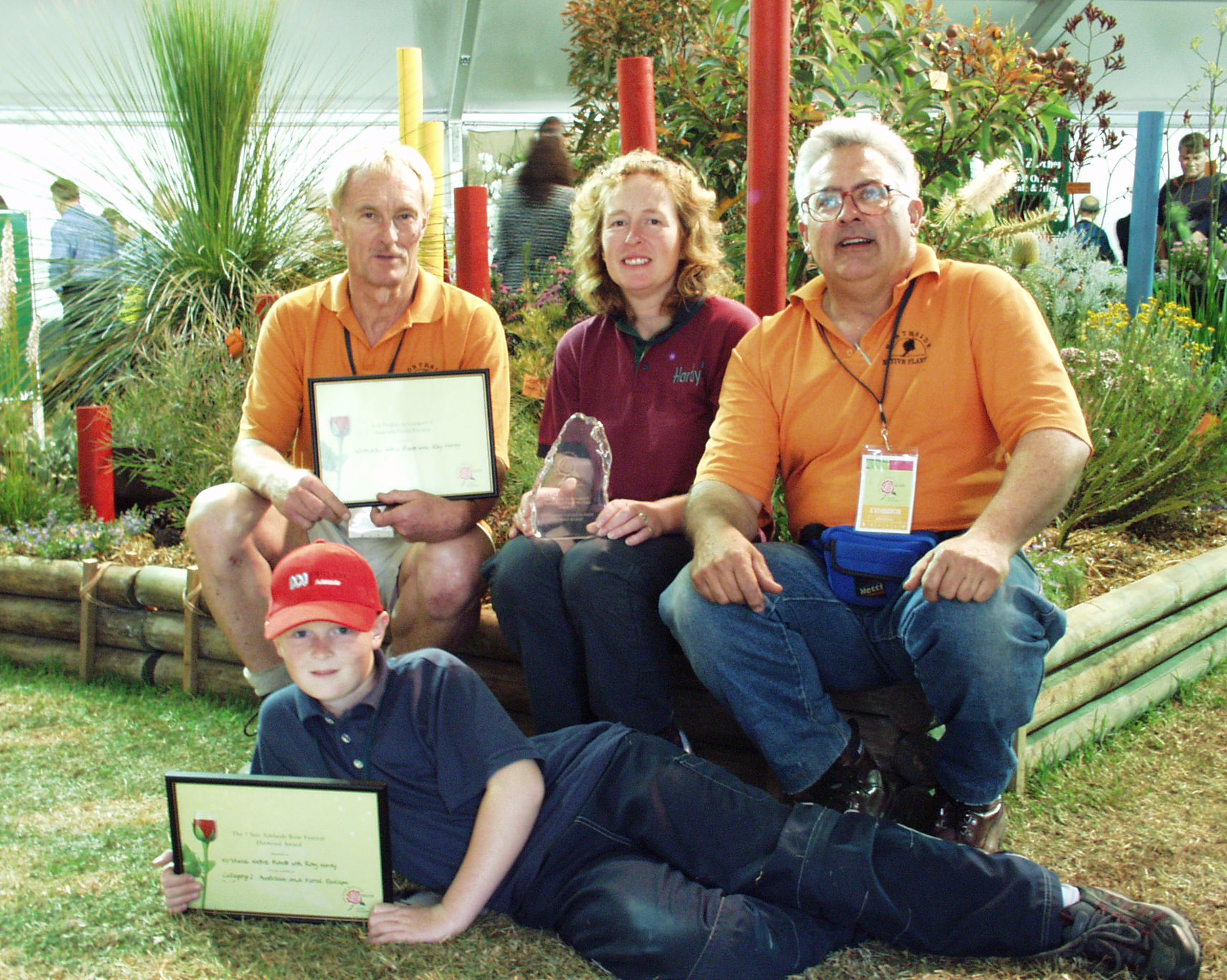 The winning team
Fast forward 15 years to 2017/2018, our most recent return to Australia not only, as most people will realise, for Rob to go and watch the Test match both in Adelaide and Melbourne, but mainly to take a closer look at horticulture here and follow up on our licensed plants and their distribution. First was to revisit our friends at Tupelo Grove in the Adelaide Hills.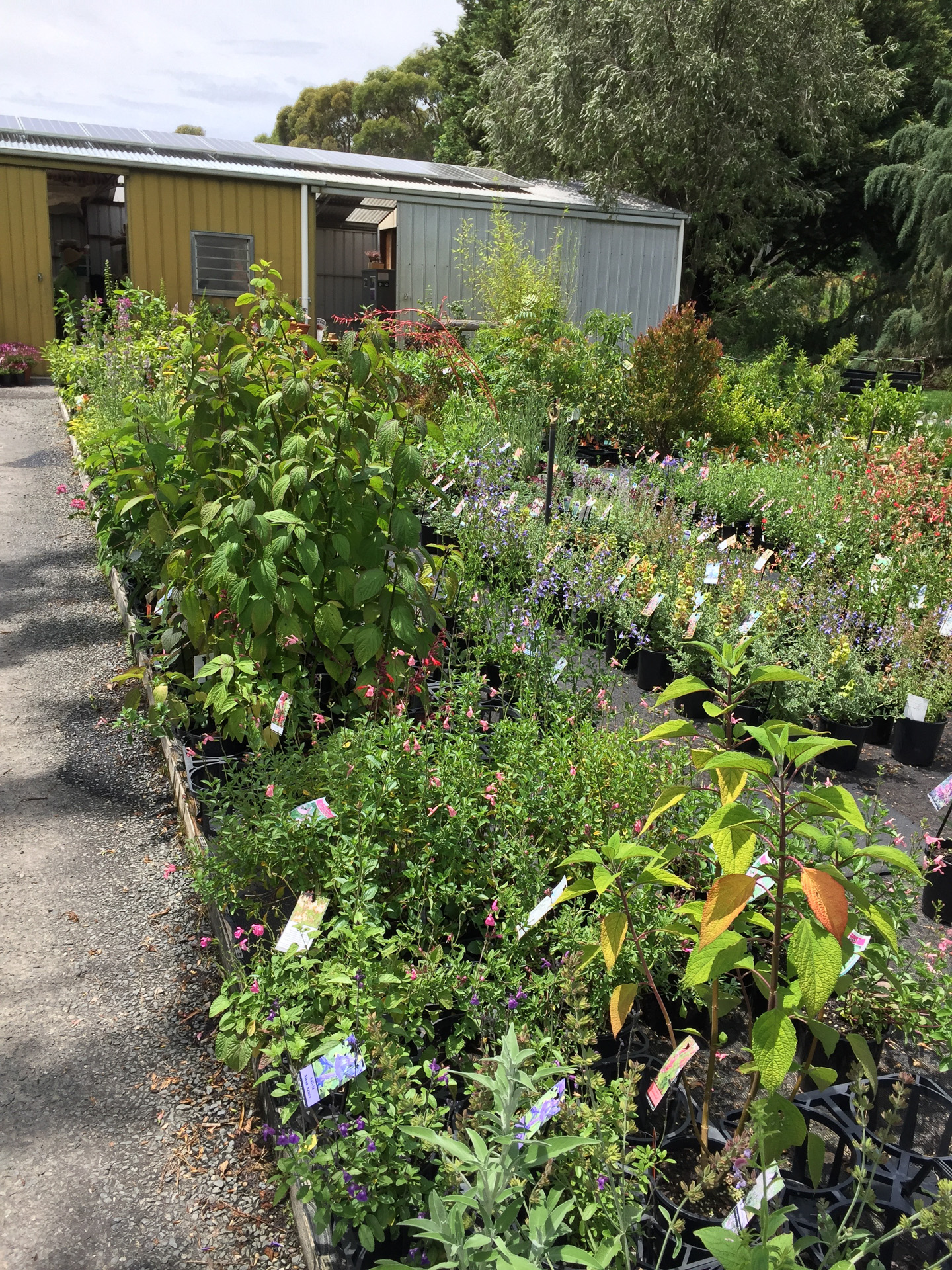 Tupelo grove nursery sales beds
When we first met them they were 90% wholesale with the occasional retail client, so they would be able to shut the gates at the weekend. As with a lot of small nurseries the way in which your sales change is an organic thing. The specialism in Salvia meant they would go out to sales and were very much involved in the local Mediterranean Garden Society. From this their exposure to the public has gradually increased over the years and they have increased their retail sales at the nursery, changing the sales dynamics to nearer 80% retail 20% wholesale. Building upon word of mouth from local and not so local gardeners for the huge range of plants they grow themselves.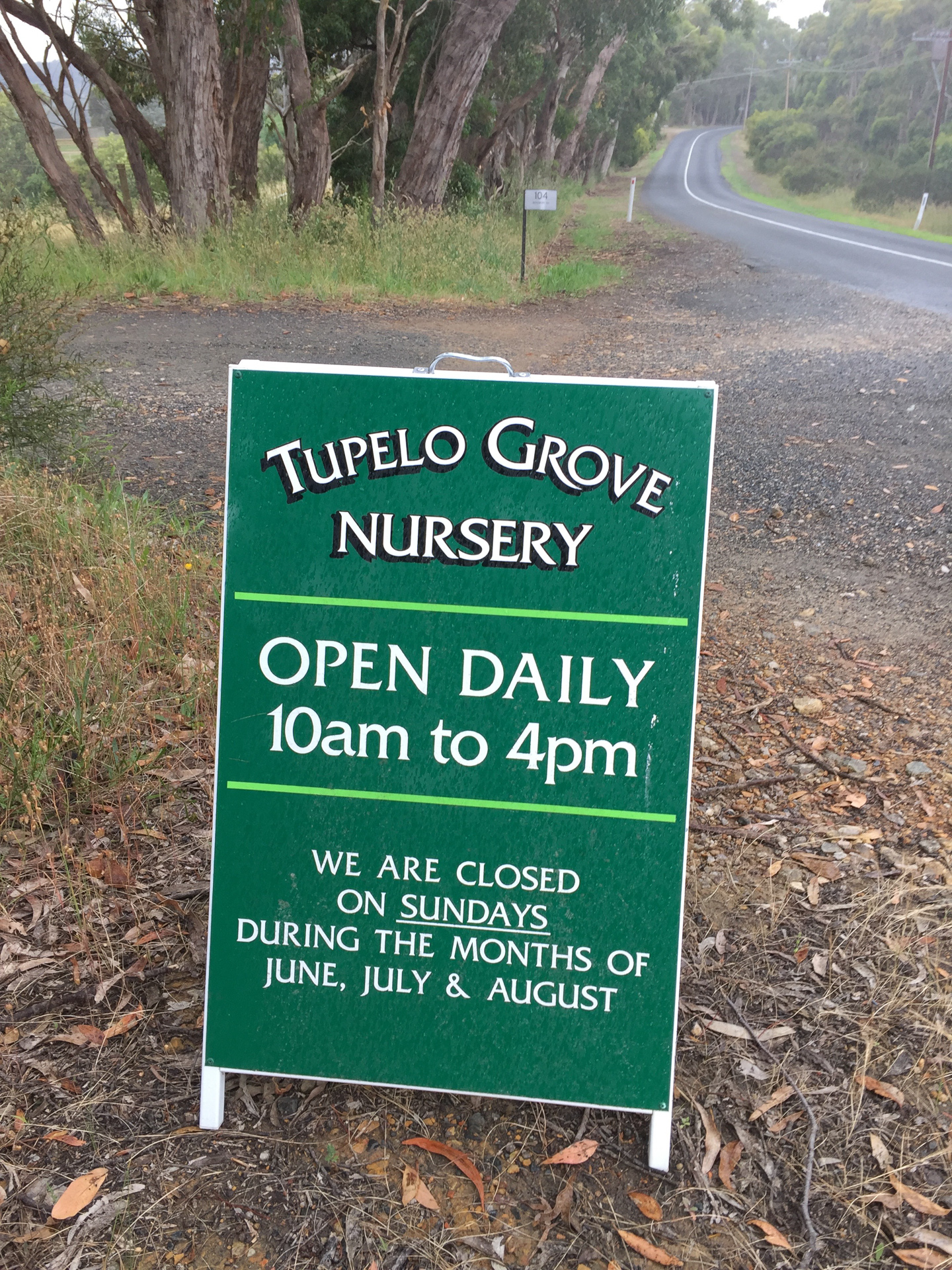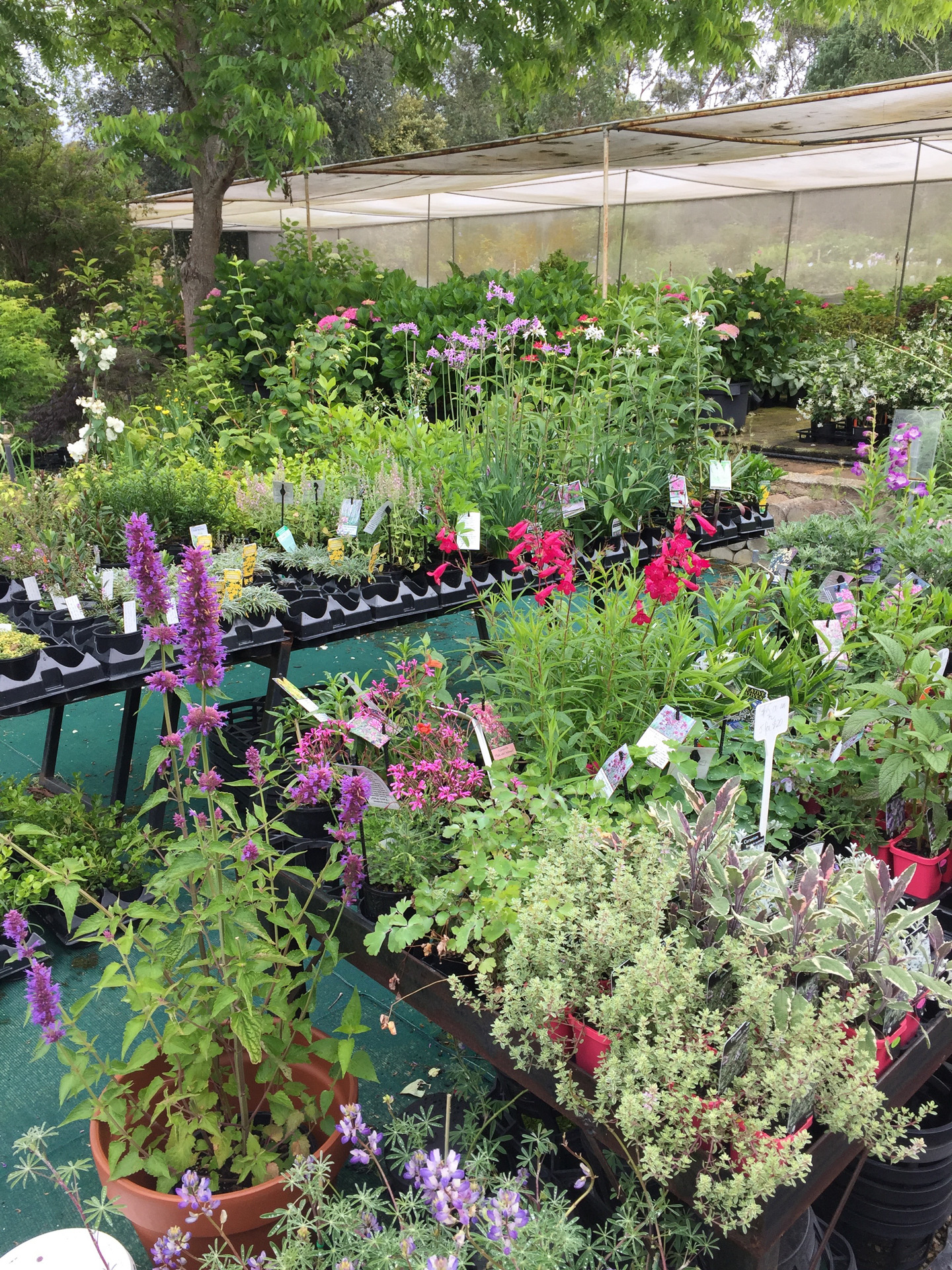 Selection of Salvias and other plants in varying pot sizes
Both Robyn and Ian have vast knowledge of the growing conditions locally. They grow both what we would describe as typical garden plants and natives.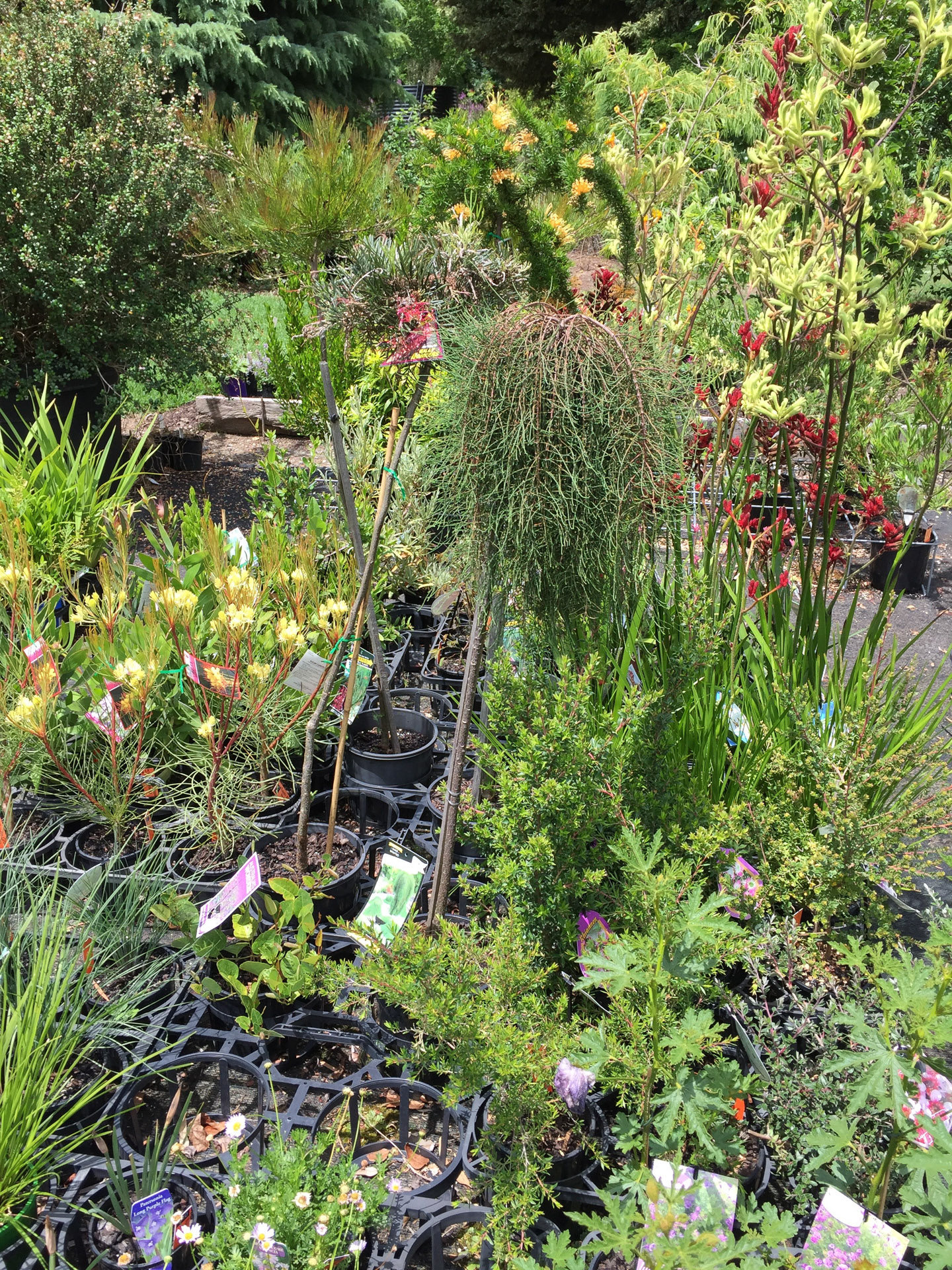 Mixture of native plants mainly shrubby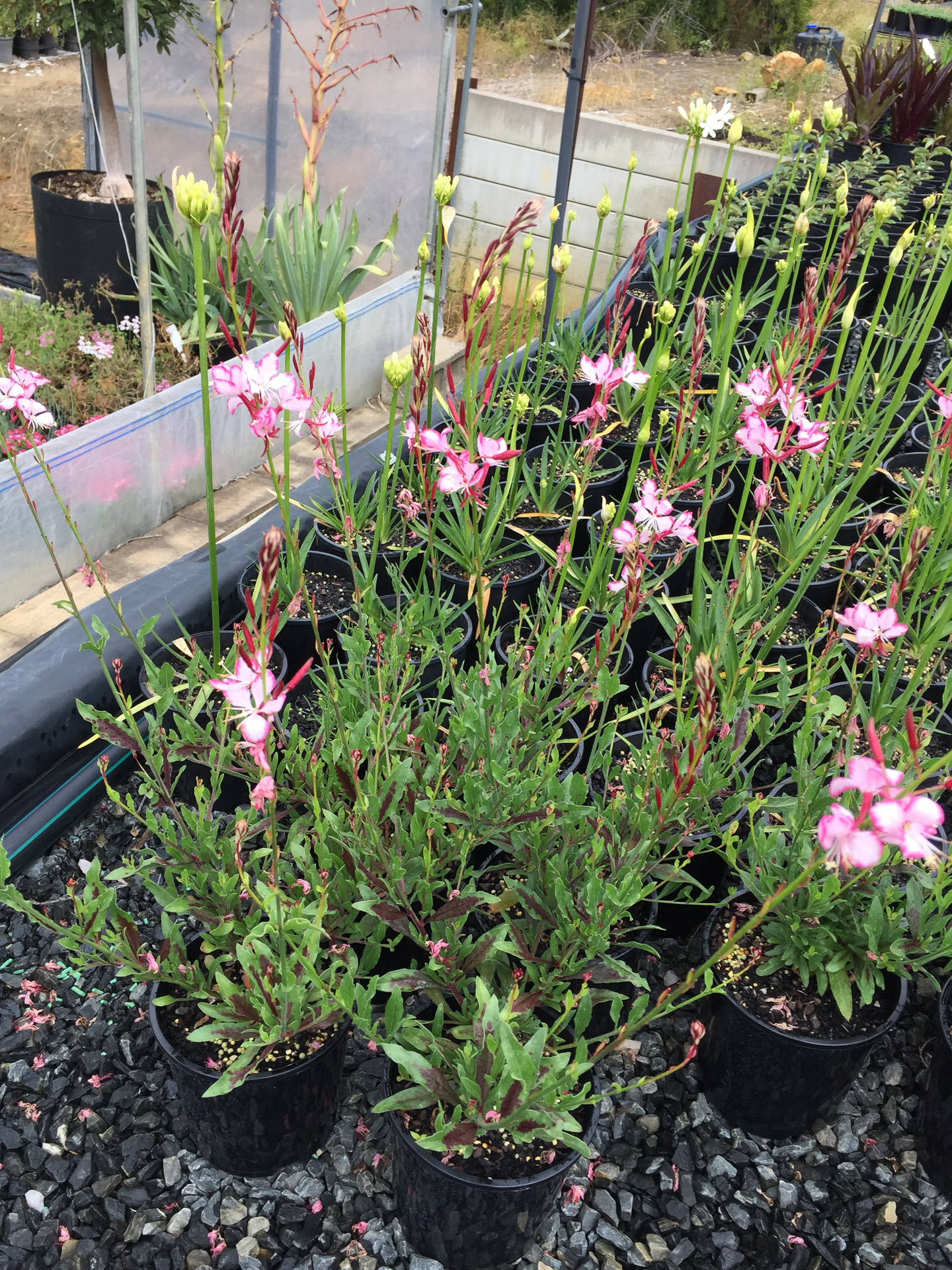 Ooh look its me!! (Gaura Rosyjane)
Giving all customers really great advice on how and where to grow the material, including even advising against certain plants if the customer has the wrong conditions.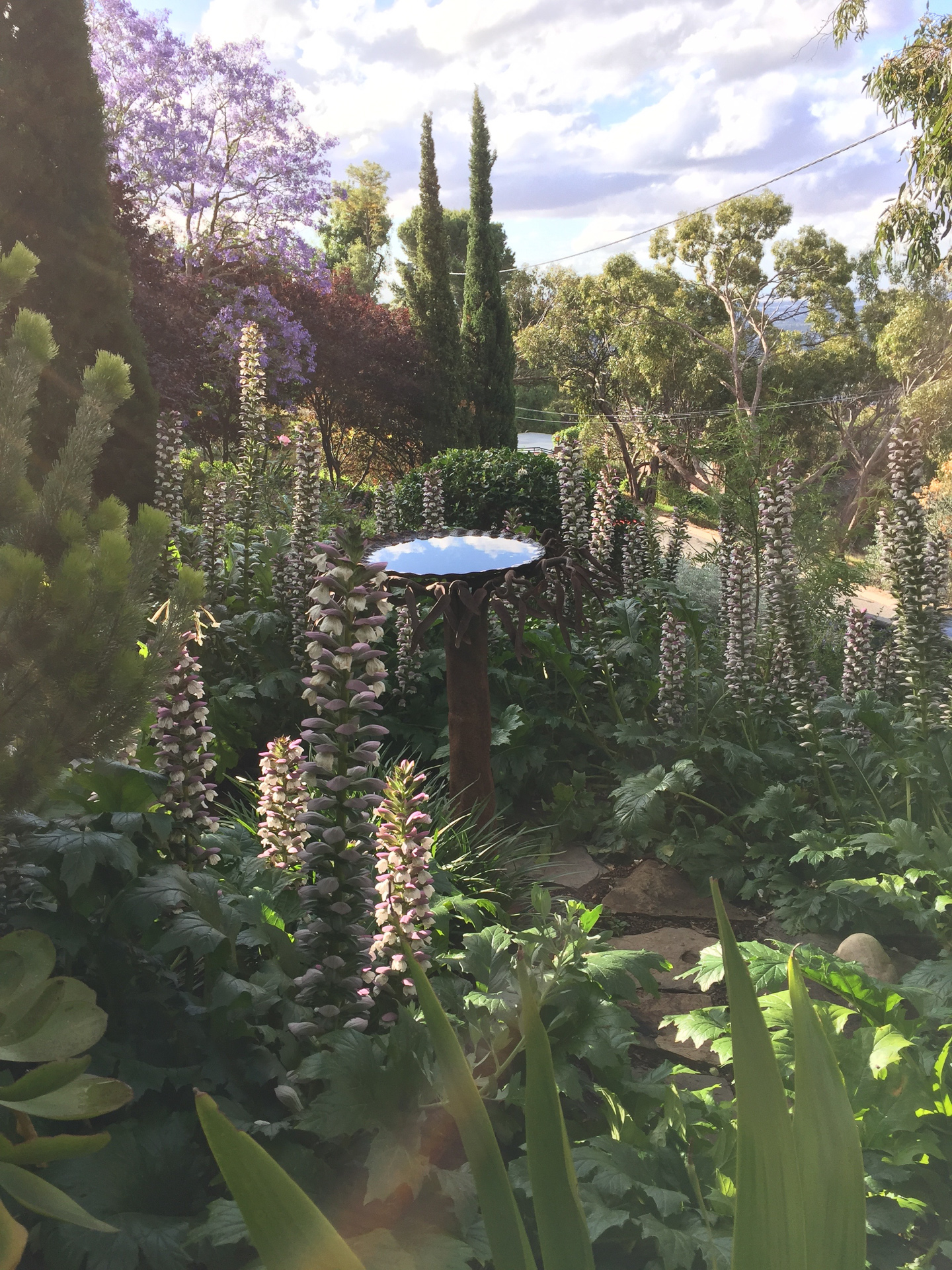 Mediterranean garden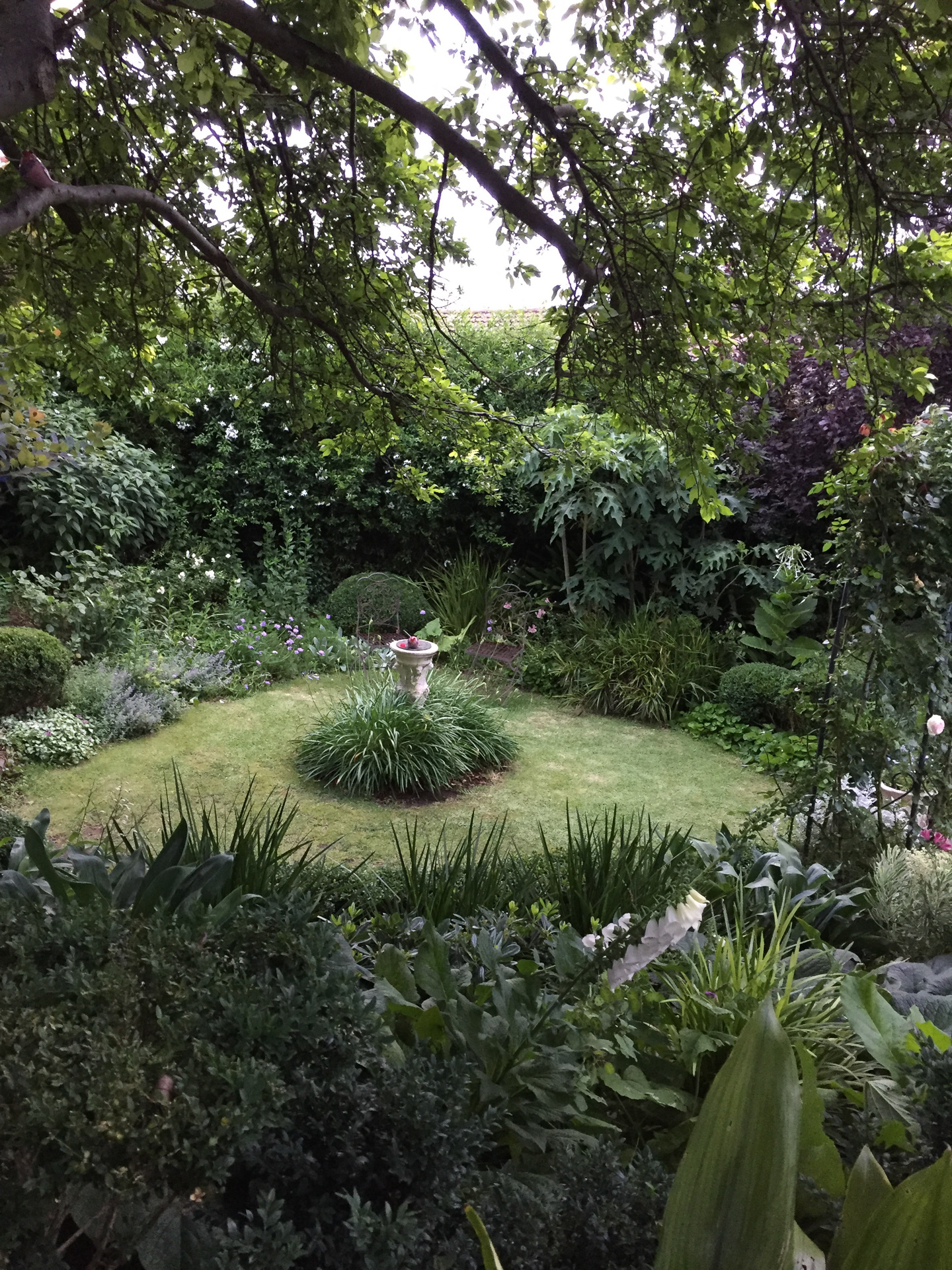 This style of planting reminiscent of home just different temperatures
It is easy to draw comparisons with their nursery and the way it has grown with us here in the UK. The one thing that is more difficult is the extremes of heat and evaporation rate, hand watering on top of the automated irrigation always a necessity, (nearly like the Forth rail-bridge repainting). There are gardeners who are keen in the Adelaide area but the distances between places are vast.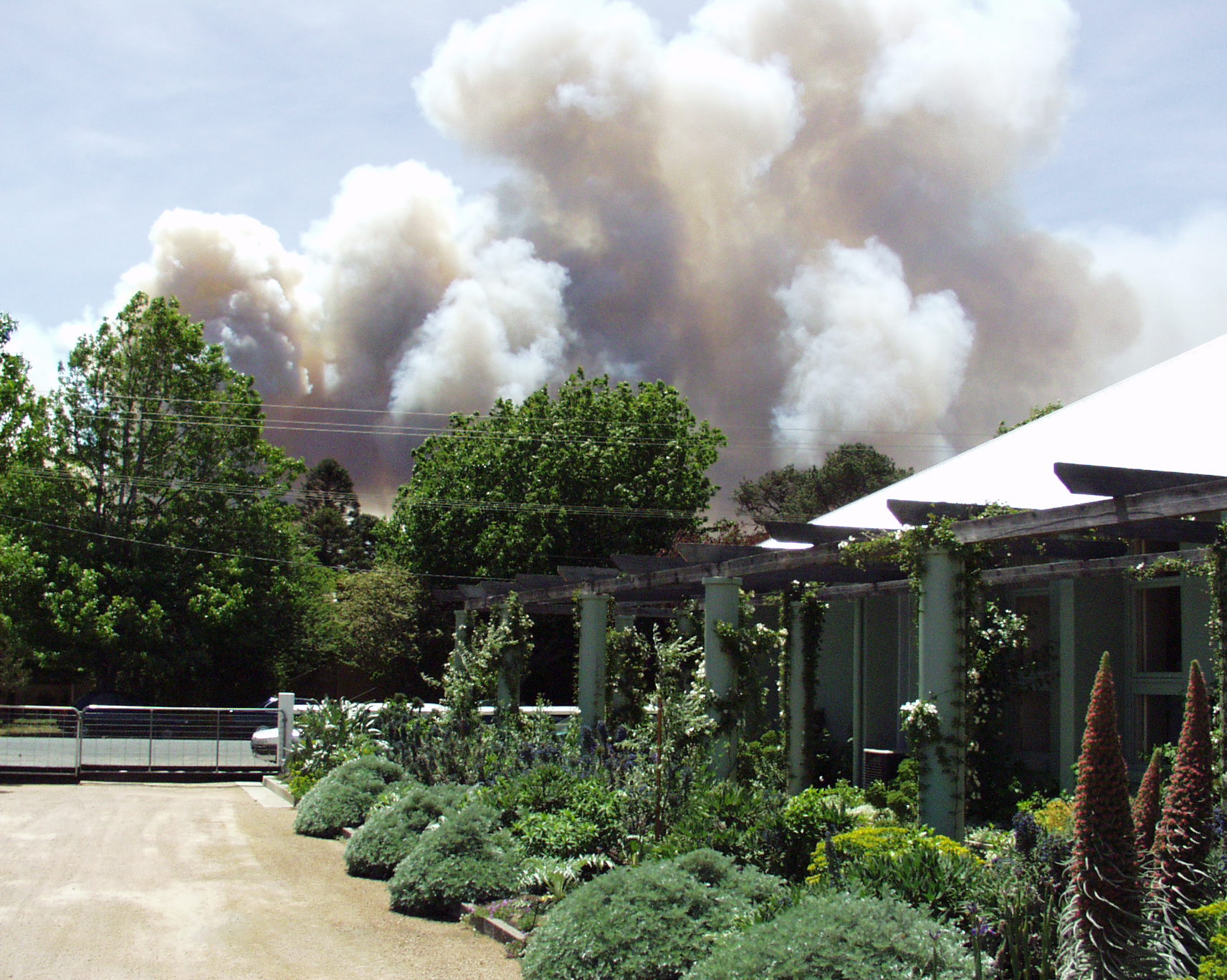 These are the extremes we do not have to deal with here in the UK
We moved on from South Australia into the next state Victoria, here the weather patterns are slightly more like here in the UK, in that they can be very variable although it can get very hot. The town gardens tend to be split into those that are very formal or relaxed and very mixed planting.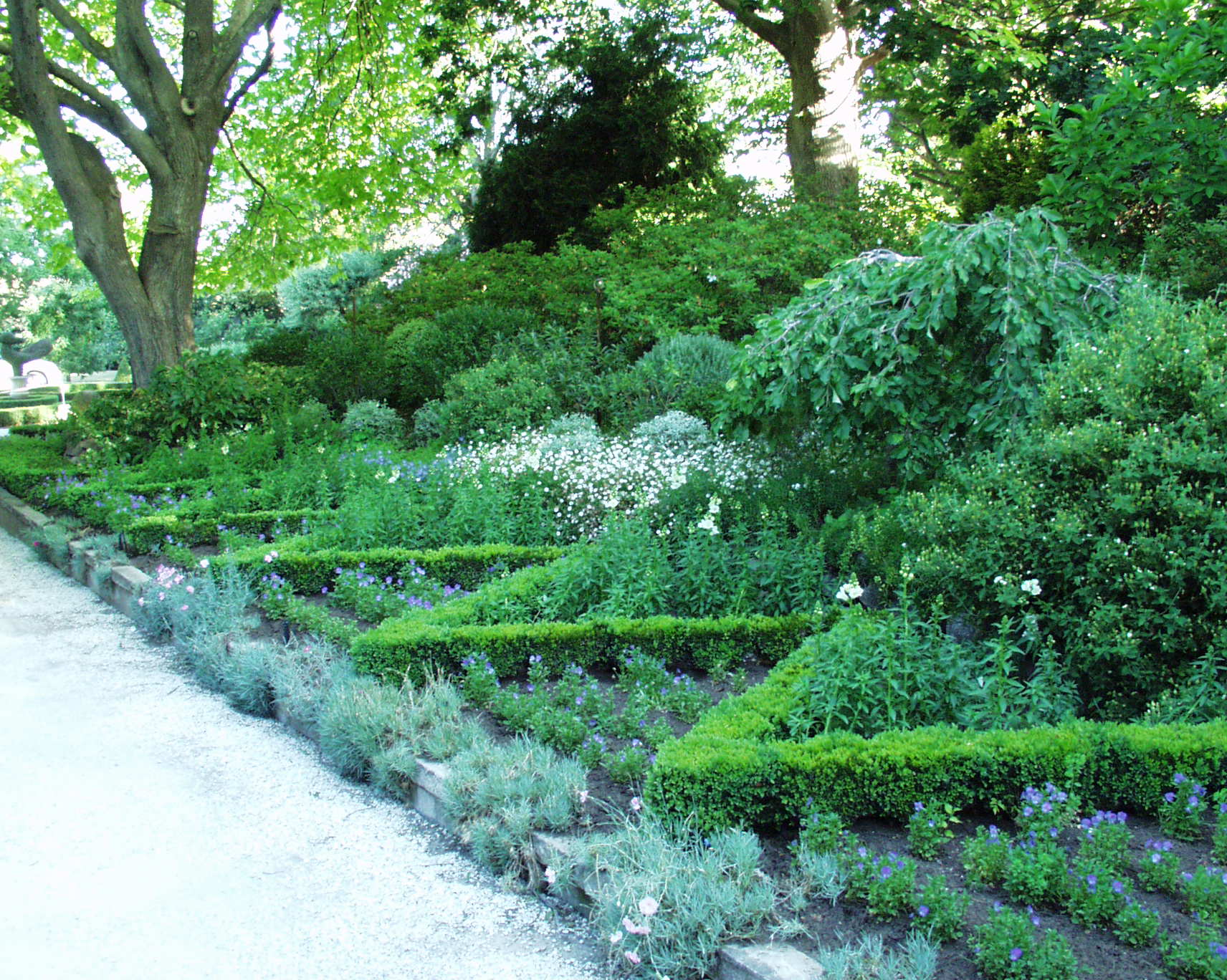 Formal planting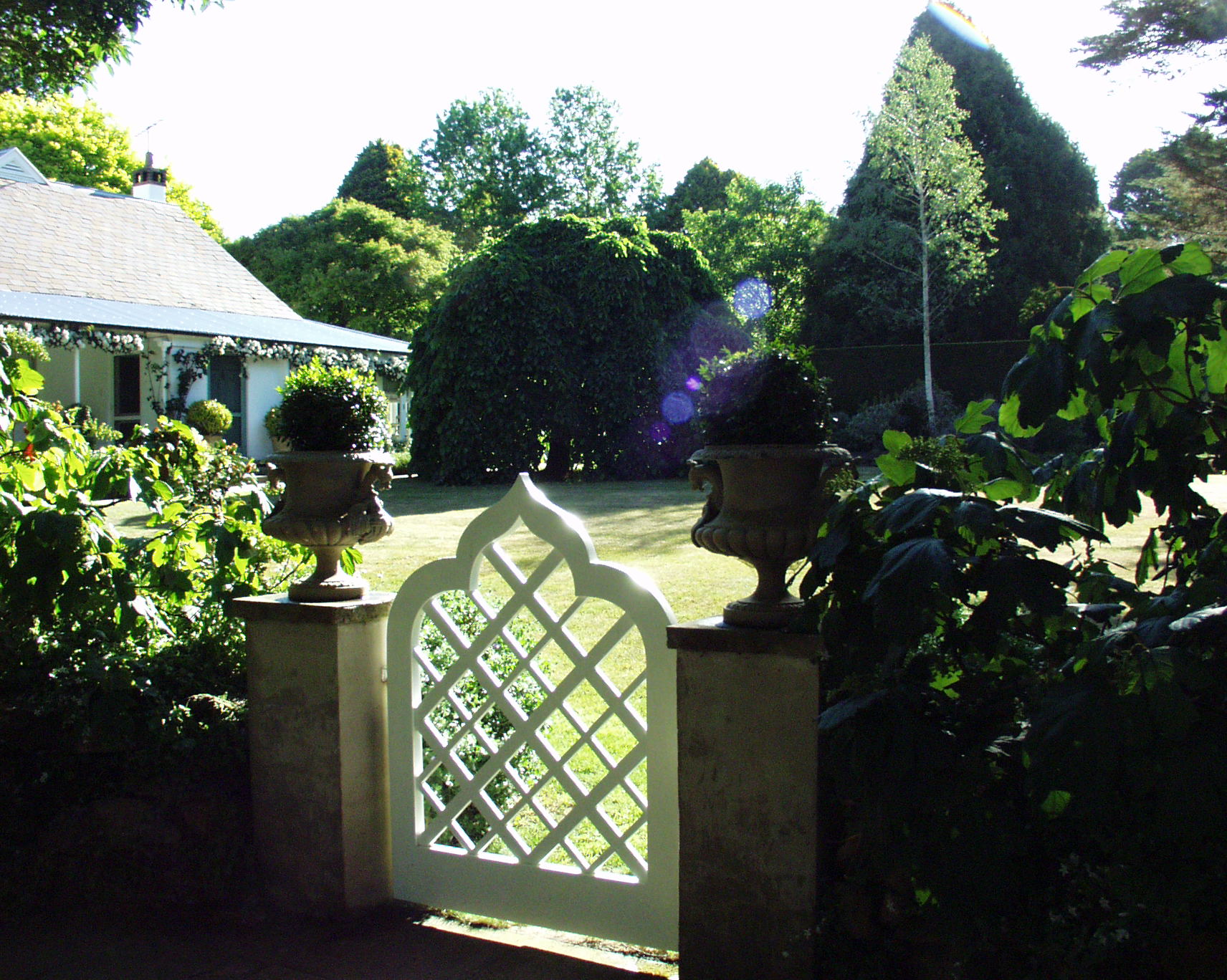 More cottage garden style
The smallest nursery we visited here, again was up in the hills of Kinglake. Matt and Michael who run this small wholesale nursery are extremely keen plant hunters. The range of stock they had was remarkable and has taken years of collecting from across the globe. They trade under the name of Antique Nursery and supply a very varied eclectic range of plant material from around the state.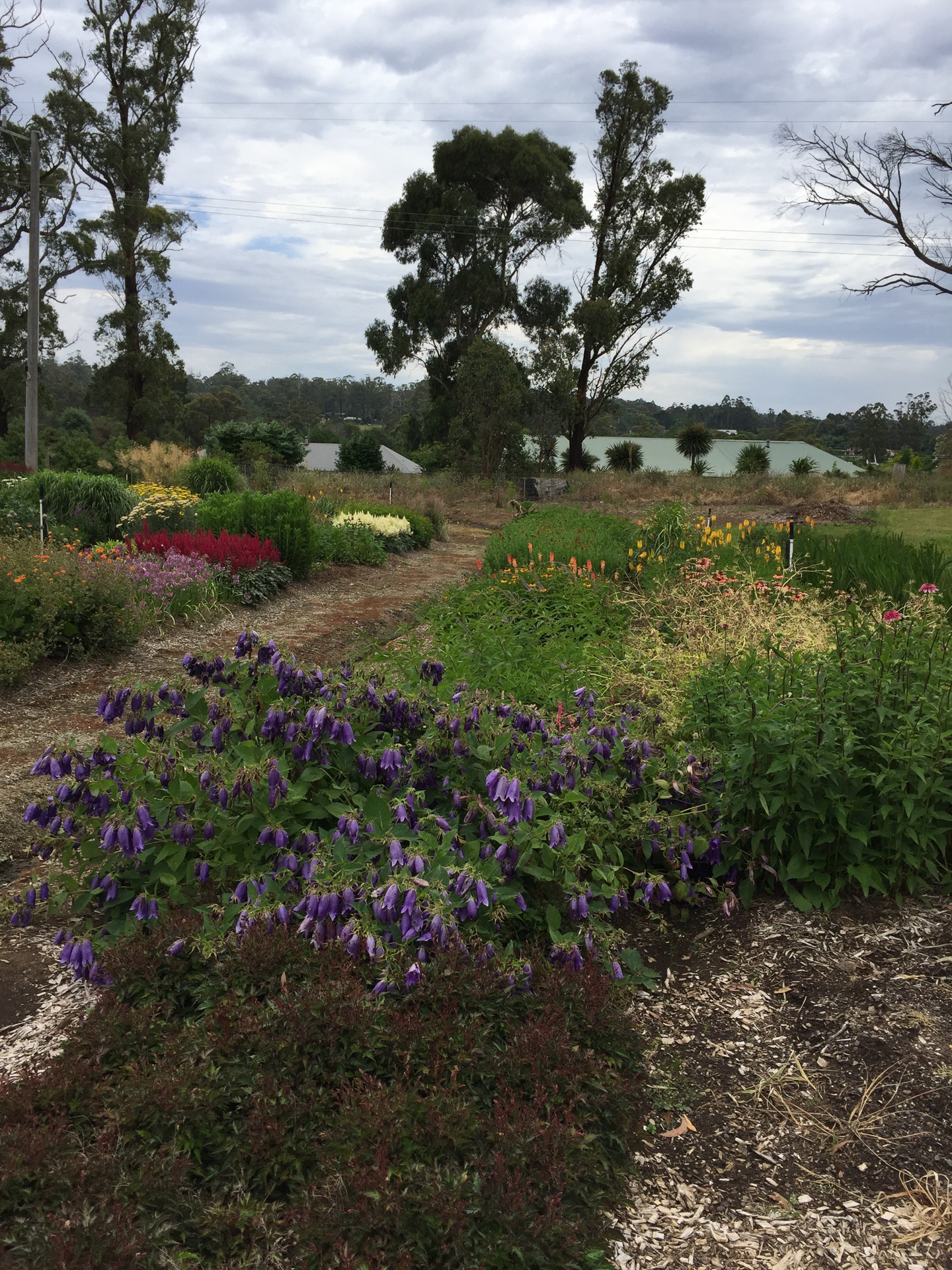 The stock beds at Antique Nursery
Previous to the last couple of years they thought nothing of taking 3 weeks to travel the UK and Europe seeking out specialist nurseries to be able to collect plant material. They would have a back pack for the plants which travelled with them as hand luggage back to Australia. This would be put into quarantine at a local site and released about 6 weeks later maximum. Recently the import laws have changed making this impossible for them to now do, they are waiting for things to alter.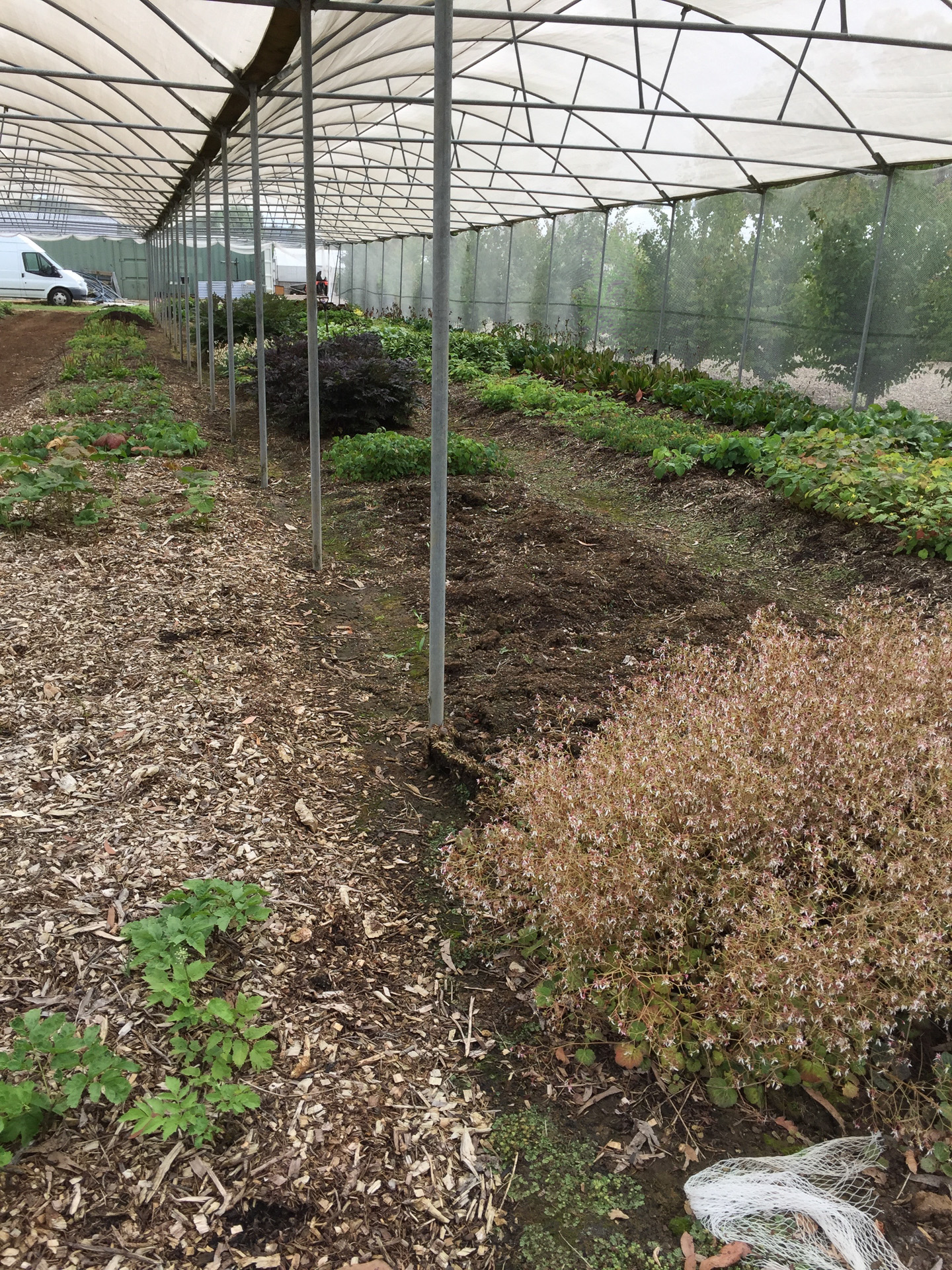 Raised beds of propagation stock ready to lift and pot up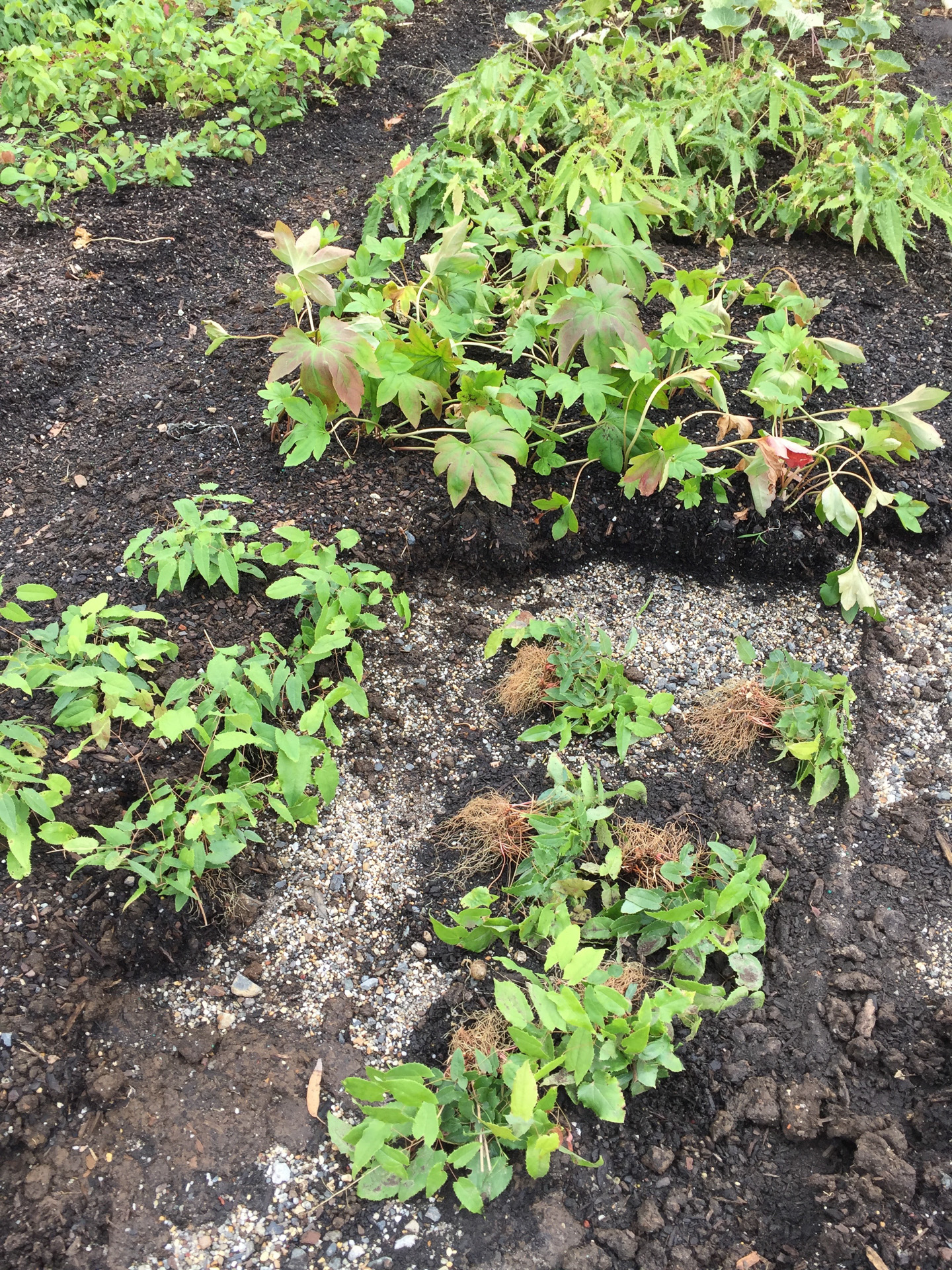 Dug up plants showing good root structure
This has meant that the boys have had time to move their growing site to a larger property and all their time and effort goes into growing great plants. They are expanding the growing site steadily keeping the workload to a sensible amount. Their plants are distributed by their own transport or contracted delivery agents, directly to independent garden retailers or landscaping companies. Their plants are identifiable due to the purple pots.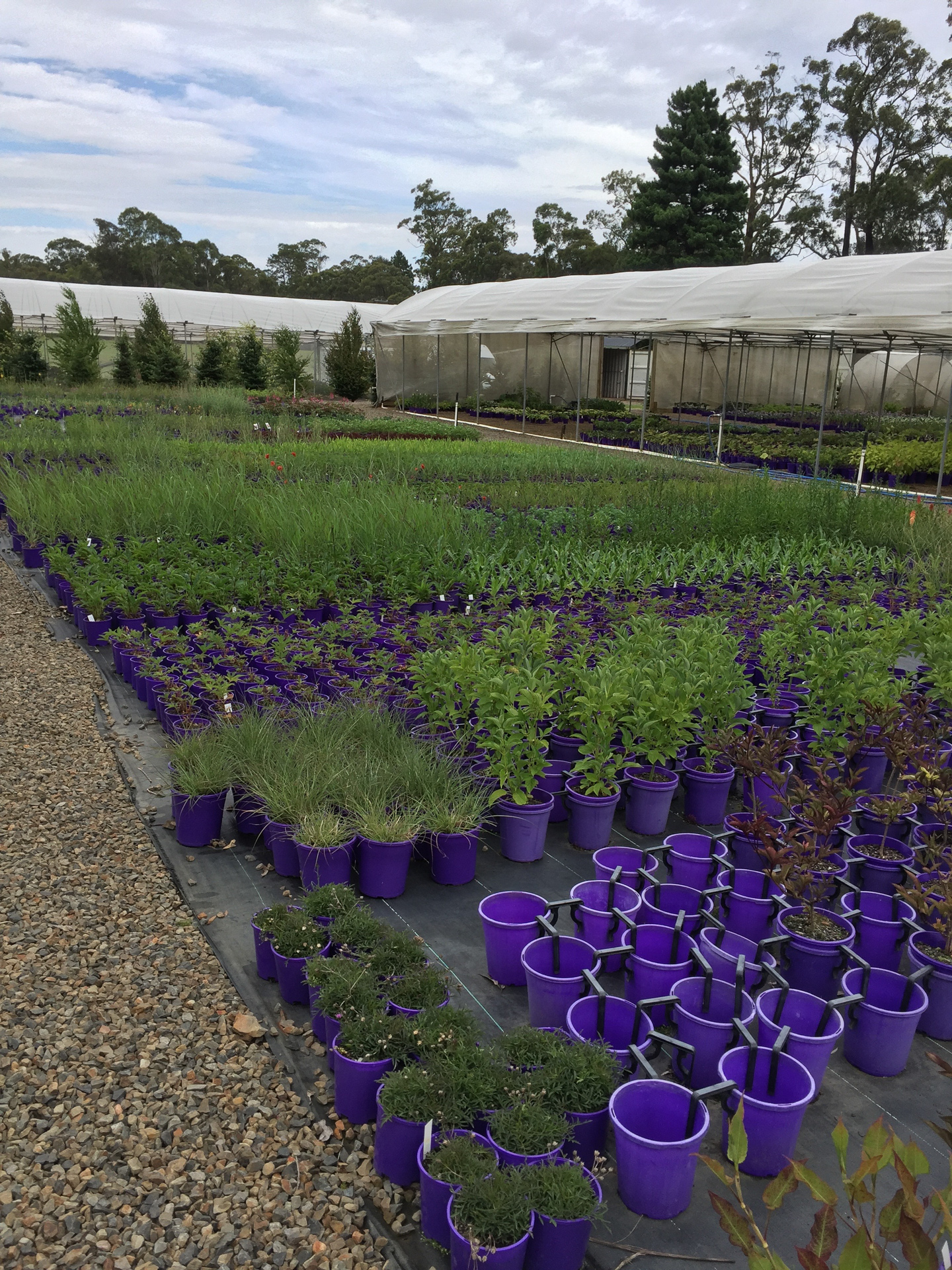 Neat and tidy nursery rows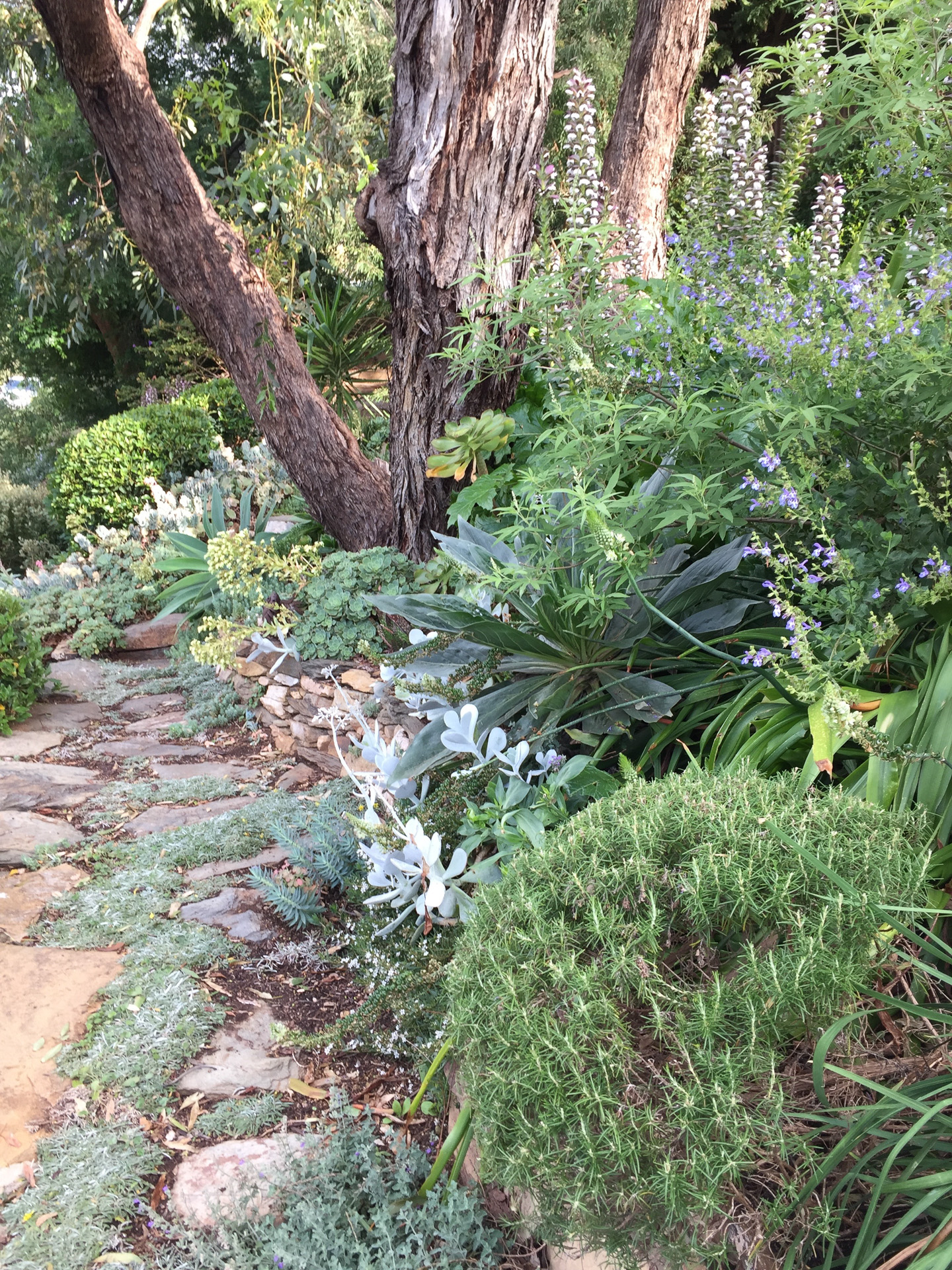 The informal look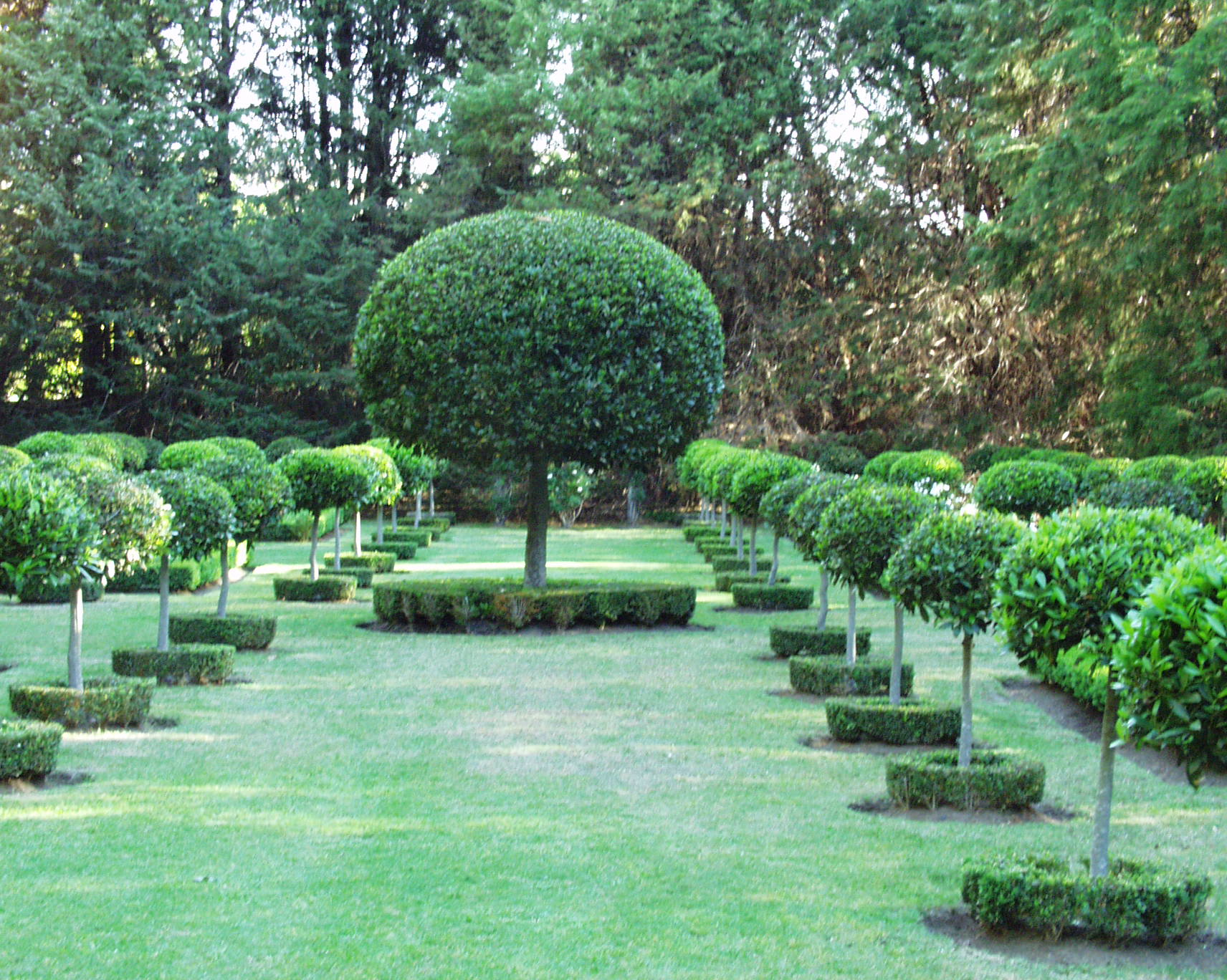 The formal look
There is always a warm welcome within the Horticultural world wherever you visit.