Hardy's supports Hampshire garden designer who wins GOLD at BBC Gardeners World Beaulieu.
Ann Stow a garden designer who recently set up her garden design business, Special Spaces, entered her first show at BBC Gardeners World Spring Fair at Beaulieu this year. And won a gold award.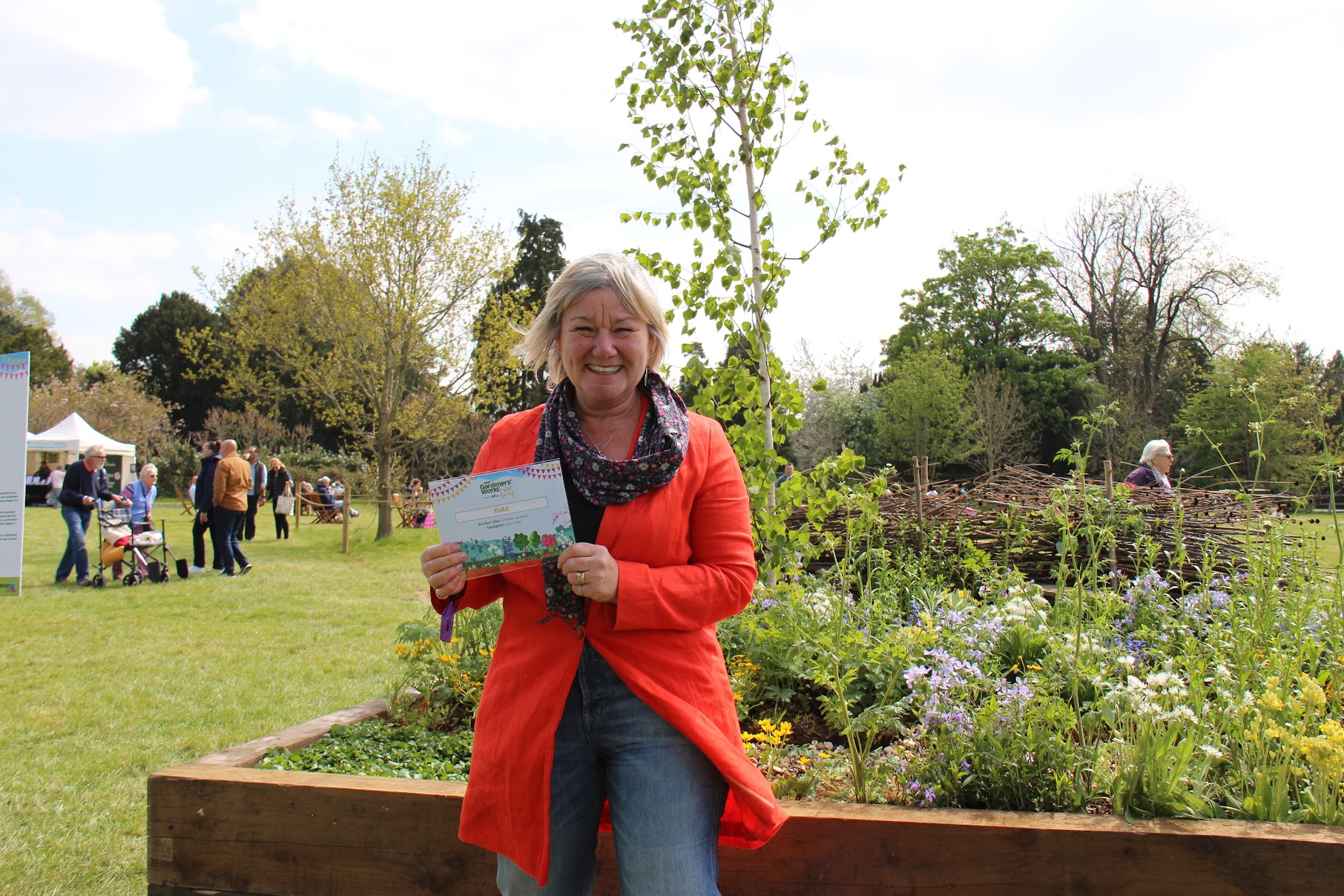 Her entry was inspired by the town of Alresford in Hampshire and the surrounding area, where she now lives. The winning 3 by 3m design centres on a chalk stream flowing through naturalistic planting to a watercress bed. The planting palette represents the colours of the houses in the Georgian town, and the garden features a dead hedge, representing sustainability and wildlife habitats.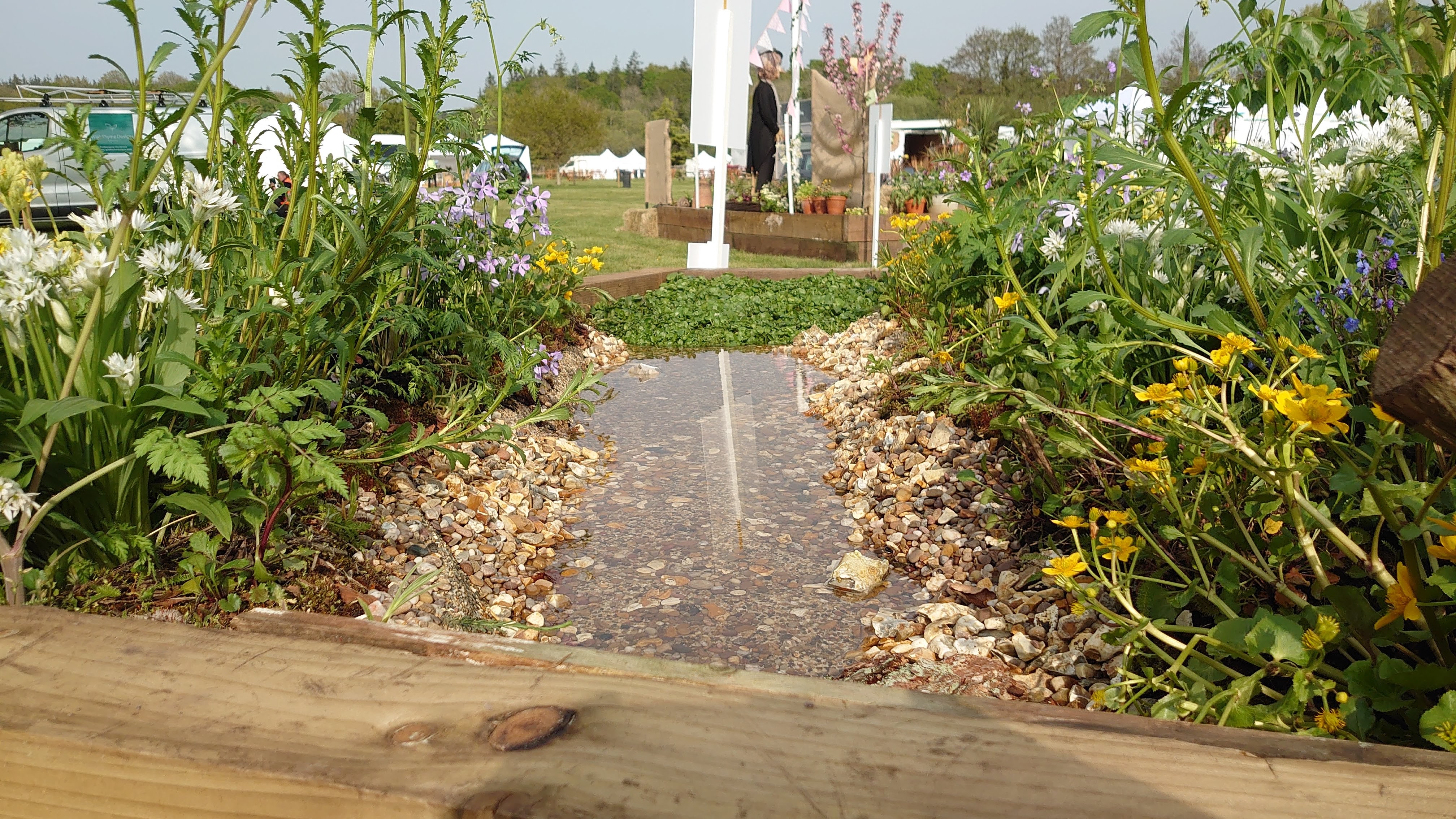 90% of Ann's plant material were grown by us here at Hardy's.

Ann said

' I really enjoyed working with Rosy Hardy and her team. I am very grateful for the help and advice provided. It was always supportive and useful.'

On winning her first gold award, Ann said
"As a designer, I am truly thrilled by this recognition, I am so happy to have been given the opportunity to illustrate the beauty of our part of Hampshire to a wider audience.
"Nothing gives a designer more pleasure than seeing people engaging with their creations. I was thrilled at how many visitors were engaging with the border on the showground, and the great questions and comments we received."
Ann intends to build upon her recent show success with more show gardens and a focus on wellbeing spaces. Having changed career from working as a Chartered Psychologist to become a garden designer in 2021.

And while her work is very different today, she continues to see parallels between her two practices
Ann said
'People are much like plants. They need the right environment to thrive'
We couldn't agree more!
Congratulations to Ann and Special Spaces for what we believe will be the first of many show successes. For more information about Special Spaces see www.specialspaces.uk or follow Ann on Facebook @specialspaces101