RHS Wisley Spring 25 - 27 March 2022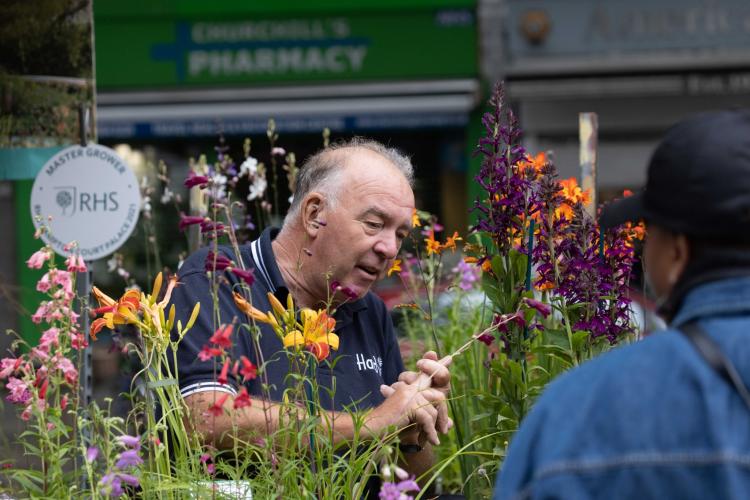 It's the Royal Horticultural Society (RHS) Wisley Spring Plant and Orchid Show this weekend 25 March – 27 March. We asked Rob Hardy about the show and what it means to him.
"We're based in Hampshire, so RHS Wisley is our local RHS garden. We feel it's really important to support not only the RHS but this beautiful garden too. Having attended the RHS Wisley Spring and Autumn Fairs since they started around 30 years ago, I've noticed how the garden has developed over the years. It's a really stunning garden and the changes to both the garden and the Fair, have in my view, been really positive.
As RHS Wisley is not far from where we're based, it means we're able to get back to the nursery to pick up specific plant orders for individual customers and to fully restock at the start of each day. We only want to sell plants that will thrive, and as our plants are grown outside in peat free compost, we're confident they'll be reliable. We really do want people's gardens to flourish.
For us RHS Wisley is our first plant fair of the year, which means it 's Spring! I'm always really excited to be back at the plant Fairs, meeting new and familiar RHS members. It's always a delight to catch up and find out how members gardens have been developing. I'll be particularly interested to hear about what changes individuals have made during the pandemic, along with finding out more about plant trends and challenges. It's also fabulous to catch up with other nurseries and see what's been happening and what's new. I hope to see many of you there. "
The RHS Wisley Show runs from Friday 25 March to Sunday 27 March 2022 at RHS Garden Wisley, Woking, Surrey.GU23 6QB. For more information see: RHS Garden Wisley Spring Plant Fair (hardysplants.co.uk)