How to get the most from a Small Garden …
Last month we gave you a few Design Tips for Small Gardens, this month we've decided to focus on just one of those tips - "Choosing plants that flower repeatedly". When space is limited every plant really has to earn its place!
We have chosen just a few of our favourite long flowering perennials to help you get started...

Spring into summer
Doronicum Harper Crewe Height x Spread: 90cm x 60cm
This wonderfully cheerful daisy really adds punch to a spring border and with occasional deadheading, they will flower for weeks on end. It thrives in dappled shade, shining brightly out of the gloom. A moist but free-draining soil that has been enriched with organic matter is best.
Flowering from mid March in the south of England, until May, it combines well with late flowering Narcissus and the sulphur yellow flowers of Euphorbia such as E.epithymoides syn.polychroma .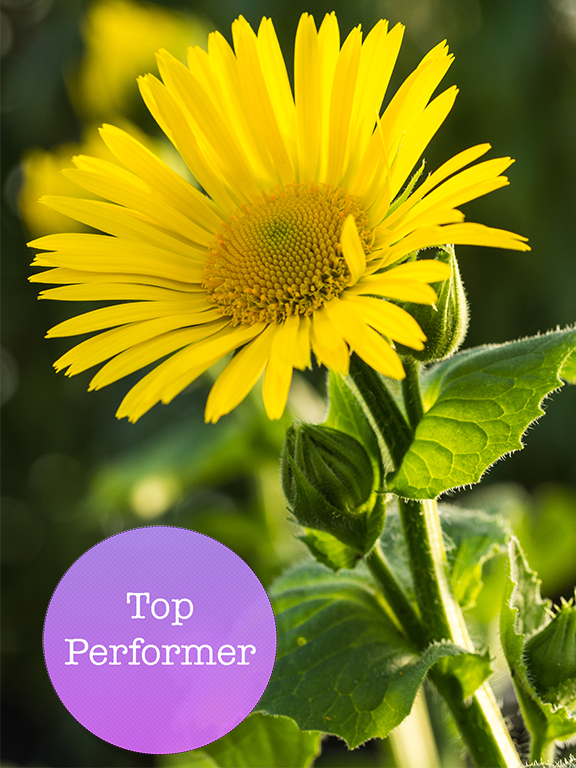 Large, bright yellow daisies with deeper golden yellow centres are carried high on branching stems from early spring into early summer
TROLLIUS 'Dancing Flame' - Height x Spread: 80cm x 50cm
Trollius 'Dancing Flame' is a very vibrant orange, large-flowered form, much prized for its ability to repeat flower. It has multi-headed stems and flowers for at least eight weeks during late spring and early summer. It makes cracking big clumps and holds itself up well.
It thrives when planted in a moisture retentive soil in either a sunny or partially shaded aspect. A fantastic plant for bog gardens, edges of ponds or stream banks. It can cope in drier conditions providing you water during any dry spells. Hardy's launched Trollius 'Dancing Flame' at the RHS Chelsea Flower Show 2014 on behalf of Patrick Fairweather who developed this stunning plant from a seedling of Trollius yunnanensis at his family wholesale nursery in the New Forest.
---
Summer
NEPETA grandiflora 'Summer Magic' Height x Spread: 35cm x 45cm
This excellent variety would be an ideal substitute for a lavender hedge in soils where lavender does not thrive. Bred by Malcolm Spencer, Summer Magic is a robust, free-flowering catmint that has a very long season. It produces branching stems with wonderful lavender flowers. It was a new introduction in 2013, launched by Hardy's at the RHS Chelsea Flower Show.
This Nepeta holds itself up well, which makes it a good edging plant. It will perform well in any reasonable, free-draining soil in full sun. Repeat flowering through the year can be aided with the occasional cut back in the growing season.
PBR EU @2014/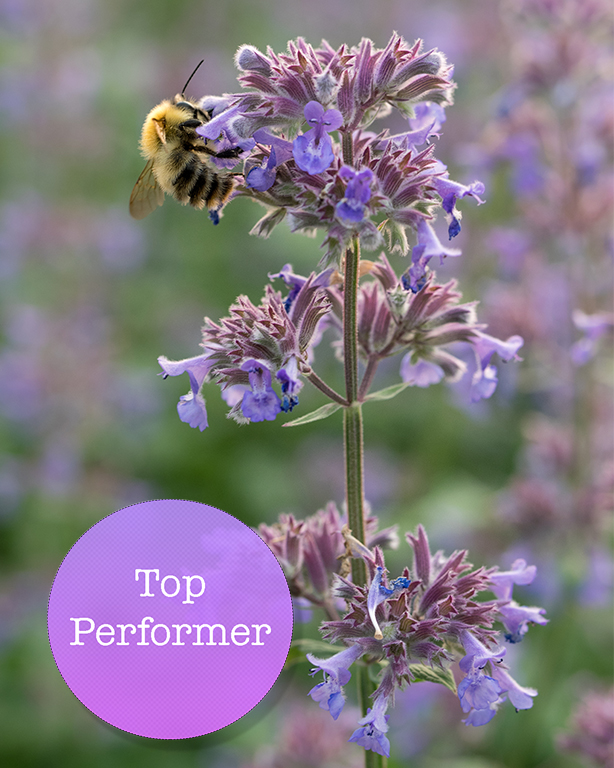 NEPETA grandiflora 'Summer Magic'
Summer Magic is a robust, free-flowering catmint that has a very long season
VIOLA 'Avril Lawson' (Va) Height x Spread: 30cm x 60cm
'Avril Lawson' is a vigorous viola which if allowed, will clamber its way through shrubs. Giving the plant a cut back will encourage it to flower throughout the summer and if desired, keep its growth controlled. It's happy to grow in partial shade or sun and in virtually any soil type.
We had to choose Viola 'Avril Lawson' as one of our Top Performers because its easy to grow, it flowers for months on end and its large fragrant blooms are a joy!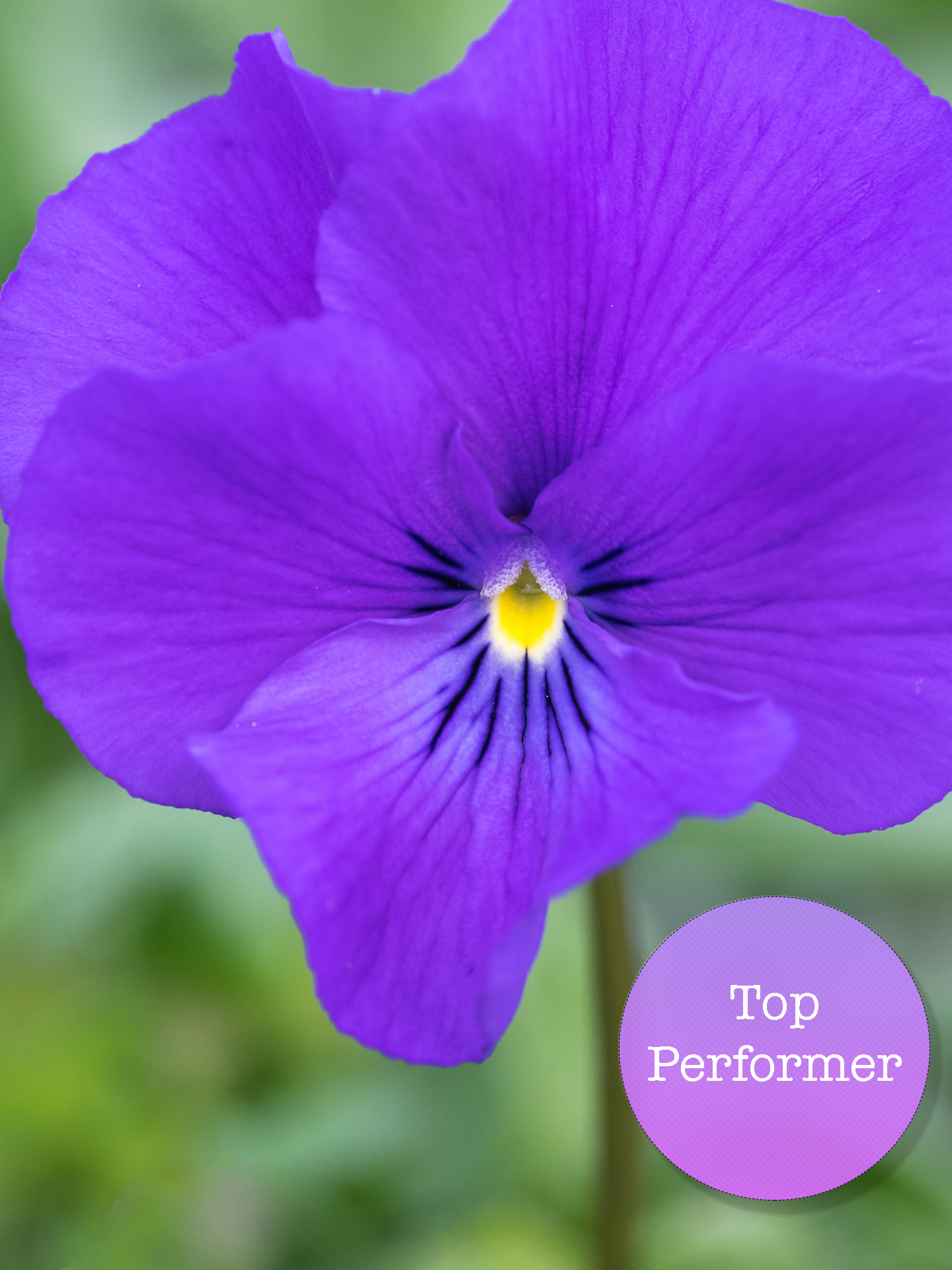 V.'Avril Lawson' is often used as underplanting for roses or to edge beds, borders and walkways.
---
Summer into autumn
GERANIUM sanguineum var. striatum Height x Spread: 30cm x 40cm
This ankle-high 'bloody cranesbill' forms a carpet of finely cut dark green leaves studded with delicate upward-looking pale pink flowers with darker pink veins.
Lauded for its long flowering period from summer into the autumn, it is a superb ground cover plant, successfully suppressing weeds. It looks particularly attractive sprawling over the edge of a path or framed in a gravel garden. A veritable bee magnet. It prefers a free-draining soil in full sun, but can tolerate partial shade too.
Geum 'Totally Tangerine' Height x Spread: 90cm x 50cm
Masses of single, soft tangerine flowers with gently scalloped petals dance on fuzzy stems above hairy, mid green basal leaves. One of the longest flowering perennials at the nursery, it performs continuously from early May into autumn, only stopped by the frosts. Introduced by Hardy's, it has become a RHS Chelsea stalwart for its reliable and prolific flowering.
This very adaptable Geum combines well with so many colours, enhancing the mood of the planting. Try it with blues, yellows, whites, reds, purples - go on, try it with everything. As a sterile form, just remove stems that stop flowering altogether to encourage new growth. This fast growing plant flourishes in a free draining soil in full sun.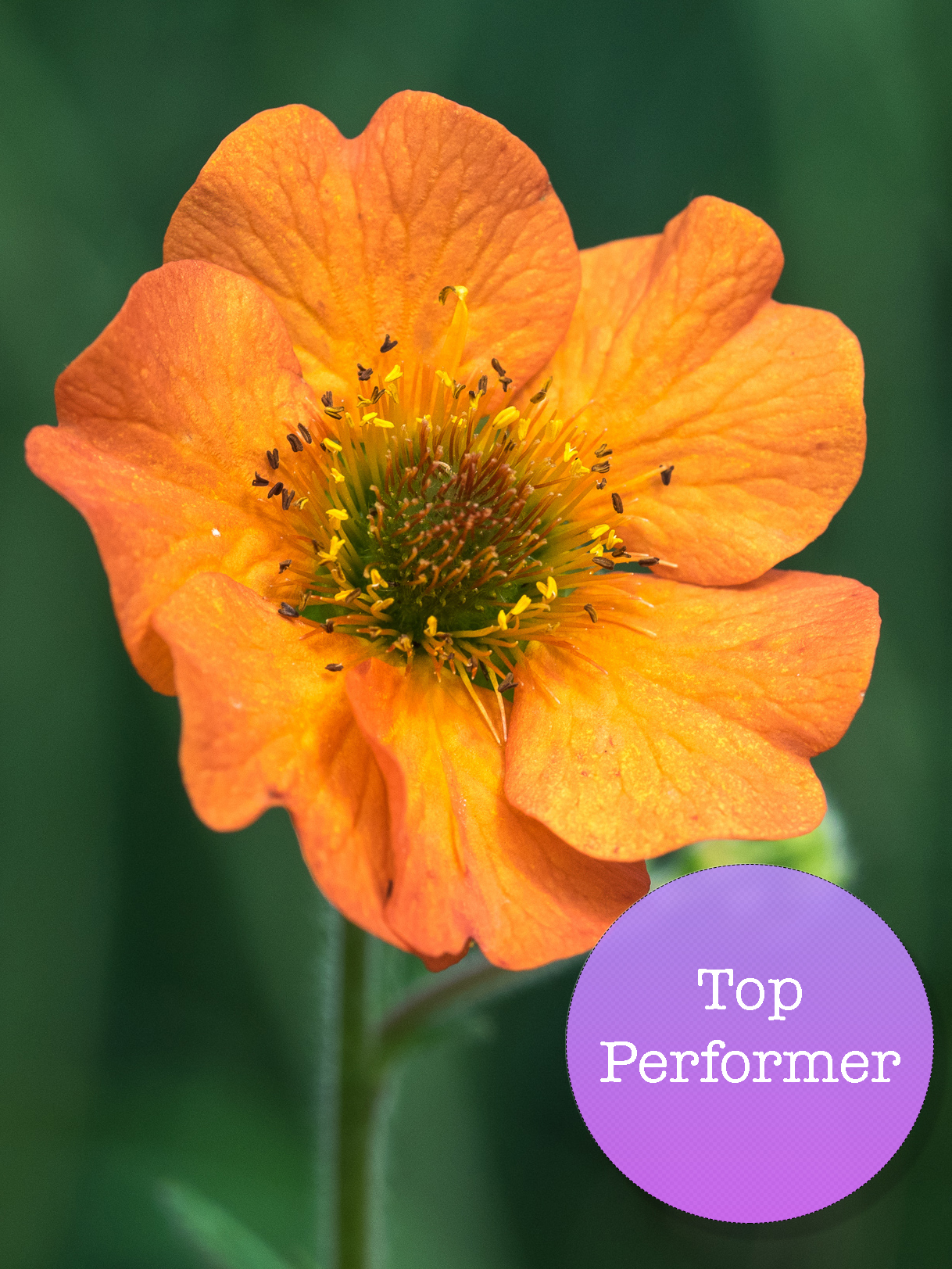 One of the longest flowering perennials at the nursery, it performs continuously from early May into autumn.
---
Autumn
ANEMONE 'Frilly Knickers' Height x Spread: 60cm x 45cm
Now we have to warn you that we are biased when it comes to this plant as it's one of our own. Ever so pretty and delicate with its romantically ruffled semi-double petals, ANEMONE ' Frilly Knickers' has already won the hearts of many people, winning the HTA Virtual Plant Awards 2020 with an amazing 33% of the vote.
It is an ANEMONE full of surprises. Its full buds hint of double flowers within but actually reveal semi-double blooms - each pure white petal being suffused with pale lilac and finely frilled, surrounding a boss of deep golden yellow stamens. Glimpse beneath and the petals are brushed with deeper violet, a gorgeous composition.
Easy to grow and full of flower, it creates an amazing display in the border from early July into September, effortlessly bridging the August downtime period that some gardens can suffer from. It prefers part shade but can cope with more sun, if the soil is sufficiently good, moist and humus -rich. Ramp up the romantic vibe by combining it with dark leaved ACTAEA or AGERATINA.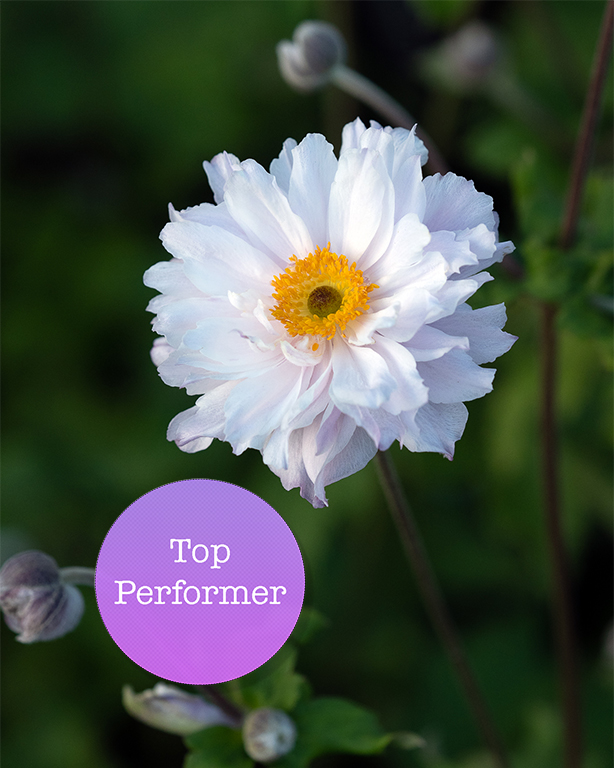 ---
Autumn into Winter
ANISODONTEA El Rayo - Height x Spread: 100cm x 100cm
This is a great evergreen shrub for a small, sheltered garden or terrace. Hailing from the South African Cape, it needs a sunny spot and free-draining soil to thrive and can be semi-evergreen in colder winters.
Through autumn and winter, it is most floriferous producing lots of large mid-pink single flowers with deep reddish-pink centres on airy, branching stems. This display lessens in spring and summer but it is still there to admire.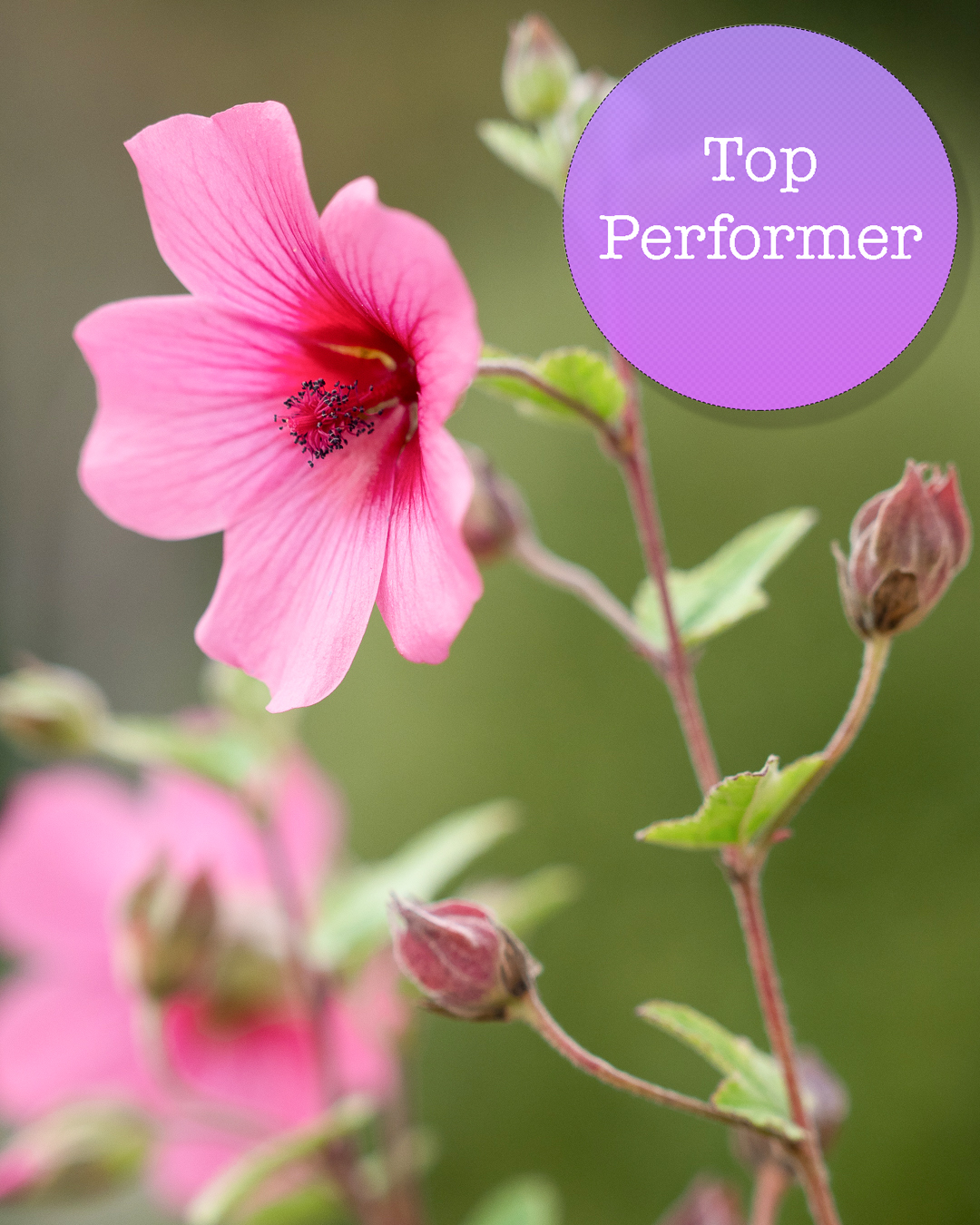 Through autumn and winter, it is most floriferous.
---
Winter into spring
CORONILLA valentina subsp. glauca 'Citrina'. - Height x Spread: 90cm x 90cm
Looking for something to brighten up the garden on cold grey winter days? 'Citrina' brings much needed cheer with its gorgeous display of small, pale lemon flowers held in crown-like clusters above neat blue-grey evergreen foliage, that continues well into spring. Deliciously fragrant, make sure you plant it where you can enjoy its lemon scent as it intensifies in the sun.
Native to Portugal, like many mediterranean shrubs it needs a sunny, sheltered spot in fertile, free draining soil with some moisture, but avoiding excess winter wet. A site close to a south or west facing wall would be perfect, perhaps close to a path or in a container by a window. A veritable bee magnet.
HELLEBORUS Walberton's ® Rosemary PBR (WALHERO). Height x Spread: 35cm x 60cm
Undeniably a top performer, this hellebore was bred by David Tristram of Walberton's Nursery, this hybrid cross of H. niger and H. x hybridus is a sterile Hellebore producing masses of outward facing flowers from December until the arrival of spring. These stunning dusty pink flowers stand above the deep green leaves.
'Walberton's Rosemary' prefers a sheltered spot in partial shade with a humus-rich soil. Perfect for woodland gardens, under-planting of trees and shrubs and for flower beds and borders. SOLD OUT
A new one for you to try - This is a recent introduction from Belgian breeders and Hellebore specialists Thierry and Anneke Van Paemel of Het Wilgenbroek Nursery , 'Valentina' has been specially bred for display in a container on a terrace, bringing much needed cheer to colder, greyer months of the year. Ideal for underplanting shrubs, performing at its best when planted in dappled to partial shade with a rich, moist but free draining soil that is neutral to alkaline. Tough and hardy, its breeders claim that cold winters only serve to intensify the flower colour - we look forward to seeing the effects.
This perennial produces masses of dainty white honey scented flowers during late winter and early spring, if crushed gently the foliage smells of onion.
Perfect for some very early season colour, this plant thrives in gravel gardens, alpine beds or containers. Just ensure you give it a sunny spot with well-drained, fertile soil.It is a summer deciduous plant, which means it dies back during the summer. There is no reason to panic though, as the plant will reappear during the following winter. Just remember not to dig it up!
This perennial produces masses of dainty white honey scented flowers during late winter and early spring,
Don't forget that adding winter flowering bulbs such as Galanthus (Snowdrops) will help to build colour as the year moves towards spring and of course bulbs don't need a huge amount of space so you can fill the gap they leave with later flowering perennials.
Keep an eye on the website, over the coming weeks as we will be adding Penstemon, Gaura, Dahlia and Salvias all of which flower over a prolonged period of time, but ideally should not be planted until we have had the last of the spring frosts...