The Hellebore season has begun!
Two Early Bloomers!
Helleborus orientalis are much loved and sought after for their ability to inject colour into a gloomy winter garden. The Belgian breeders and Hellebore specialists Thierry and Anneke Van Paemel of Het Wilgenbroek Nursery have been busy developing a number long flowering cultivars. Last year we stocked HELLEBORUS ViV® Victoria for the first time and we were very impressed by its over all performance. This year we have added HELLEBORUS ViV® Valeria to our Hellebore selection ...
HELLEBORUS ViV® Victoria - suitable for shade or semi-shade
Height x Spread: 40cm x 40cm
H. 'ViV®Victoria's' lush individual single flowers are particularly striking with burgundy red petals encircling a crown of pale lime green stamens. The evergreen foliage is also attractive with a neat mound of deeply cut leathery leaves that provide structure and texture in the garden long after the flowers have faded.
Specially bred to produce lots of flower over a long period of time, the earliest blooms appear in late autumn in a display that can last well into spring. Perfect for a cottage or wildlife garden, plant it where you can see it on a cold winter day or pick individual blooms for a floating display in a shallow bowl of water. To thrive it needs to be grown in a rich, damp, non-acidic soil with some drainage in partial shade.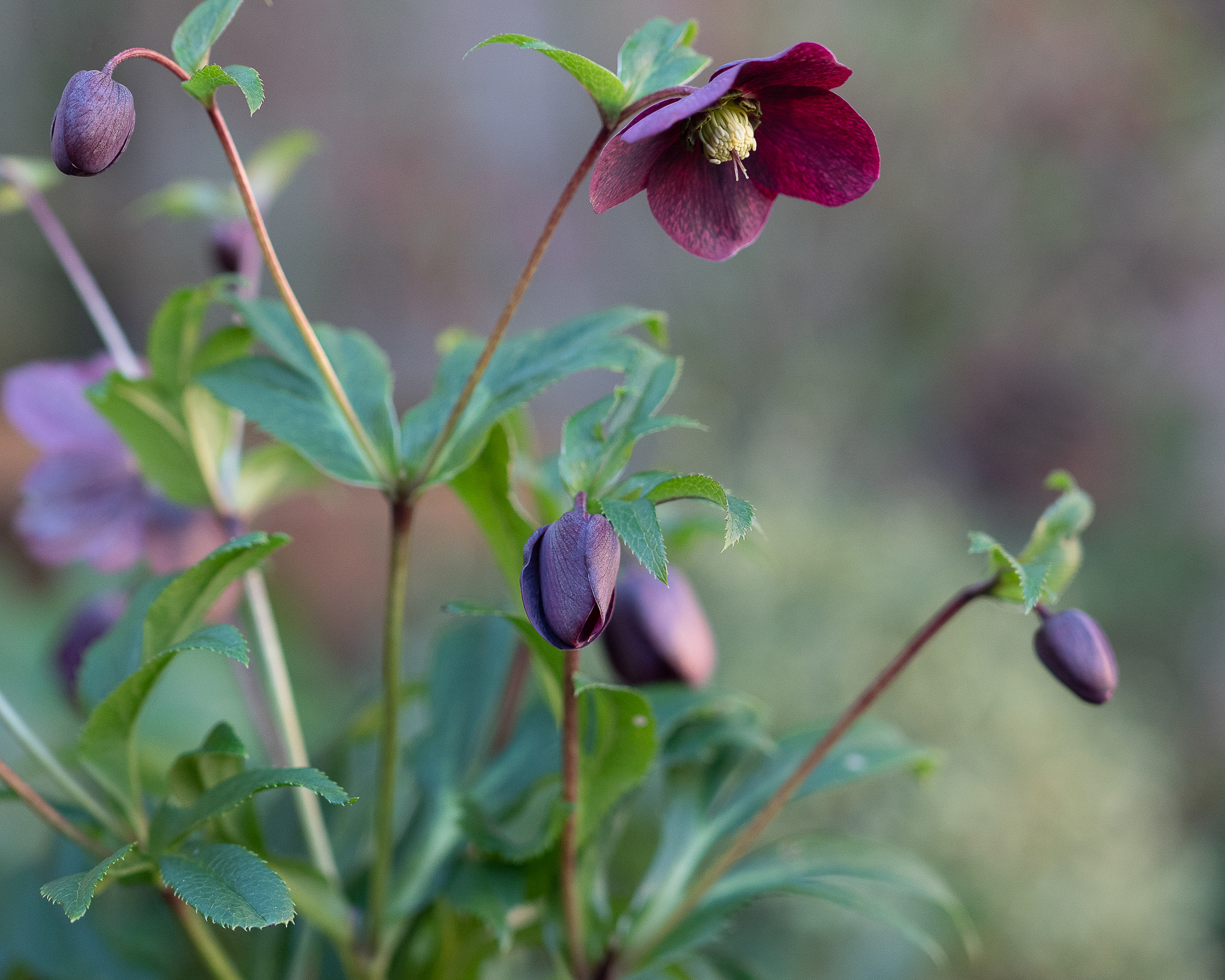 "We have been really impressed by Viv Victoria. The compact growth habit and floriferous nature of this Hellebore make it a superb choice for an outdoor container - perfect for the patio or a pot by the front door!" The Hardy's Team
Elegant and distinctive, 'Valeria' delivers in terms of flower quality and quantity. Chock-full of pale dusky-pink buds, the large creamy-white single flowers start to open from late autumn continuing well into spring. As the flowers mature their petals take on subtle washes of pink and green that contrast well with the fine central boss of pale yellow stamens and attractive evergreen marbled foliage.
Like other Hellebores, 'Valeria' is a hard working plant offering year-round texture and interest in the garden with the added bonus of pretty nectar-rich flowers for early season pollinators. Easy to grow in fertile, neutral to alkaline soil which is moist but free draining, it is as much at home in a winter container combined with ferns and OPHIOPOGON as it is in a partially shaded border, although it can cope in slightly sunnier situations too.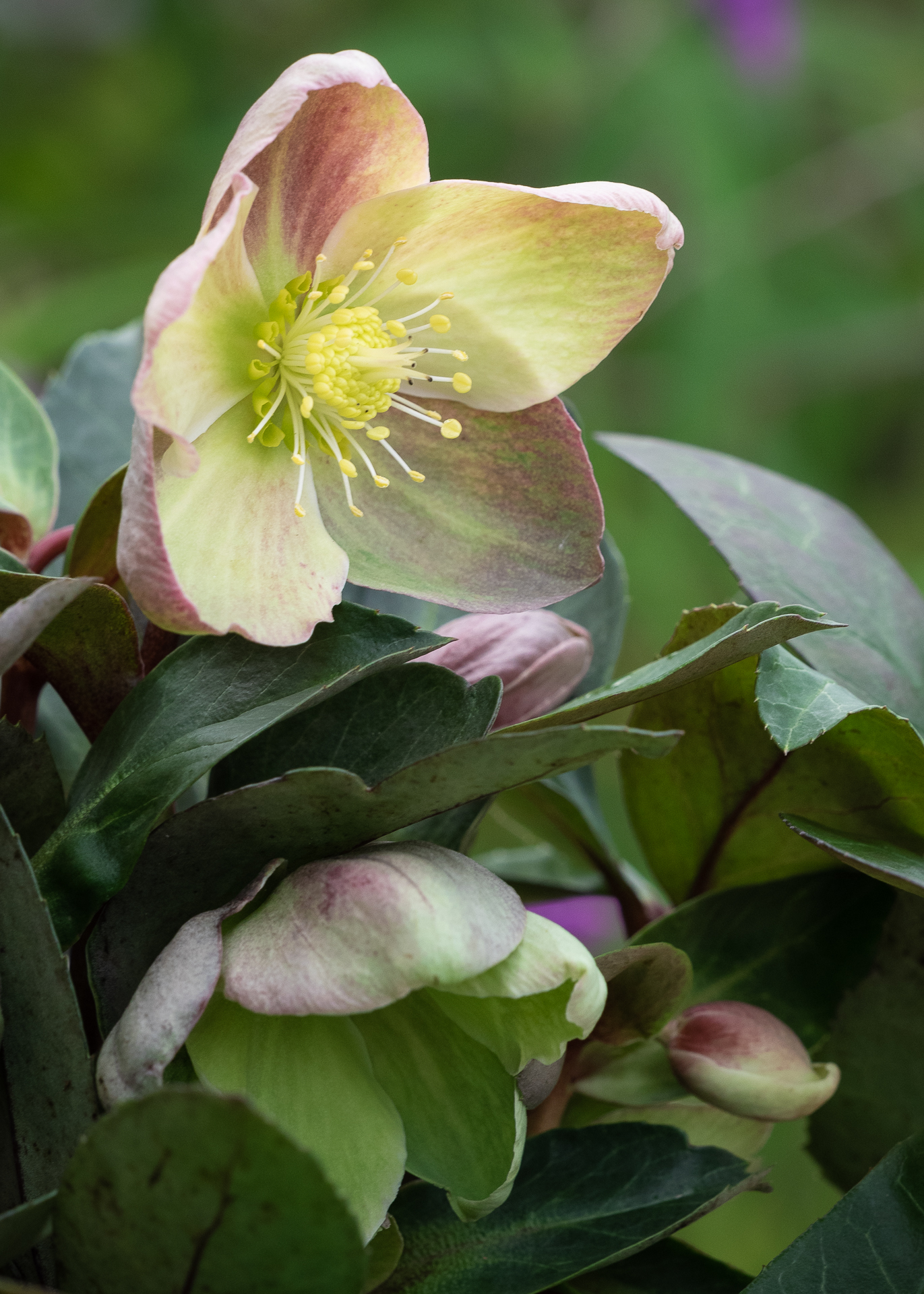 The breeder tells us " Viv Valeria stands out because of its lavish flowers, which are in bloom from November. This strong variety provides colours in the winter months."