Containers need a Refresh - how about trying Perennials?
Containers need a refresh - how about trying perennials?
One of the questions often asked at the nursery is "Will this grow in a pot?" Good news, the answer is generally "Yes". In fact, almost all our plants are very happy growing in containers, and we have plants suitable for virtually every situation in the garden.
Why grow perennials in containers?
Perennials offer long seasonal interest. Most can remain outside all year round and many are not as susceptible to the cold as annuals. A large proportion of our plants remain outside on our nursery in pots all winter with no extra protection. Hellebores are in flower from early January, with Heuchera continuing to performing well into winter. There really is something for all times of year!
You can also grow plants that may not grow well in your garden soil. You may have heavy clay soil and be desperate to grow salvias that prefer free draining soil, so here is your chance.
Perennials can also prove very economical with no need to keep replacing planting with the change of season. A great tip for ensuring continued seasonal interest is to have several pots and rotate them as the seasons change.
From a sustainability point of view, they are a winner too. Perennials will thrive in pots for several years reducing wastage at the end of each season. If they become congested, it is easy to divide them, planting excess plants in the garden and return reinvigorated plants to their pots with some fresh compost.
Tips for Success!
The larger the container the better! There will be less chance of the soil drying out and the roots of the perennials will have more space to grow.
Selection of suitable growing medium for your perennials is important. Good quality peat-free compost is ideal. Over the last few years, we have grown all our perennials in Melcourt multi-purpose compost, which is a peat-free medium and has proven very successful.
Drainage considerations - make sure your container has at least one hole in the bottom, more is even better.
As with any planting, 'right plant right place' still applies. On a south facing patio, drought tolerant sun loving plants will thrive, whereas in the shade of a porch or on a north facing wall, a selection of shade loving plants would be more appropriate.
Regular watering is important as containers tend to dry out more quickly than garden soil, particularly if in full sun. Grouping containers together can help as one container can shade the base of other containers and reduce evaporation.
Perennial Container Ideas
Full Sun – Summer Option 1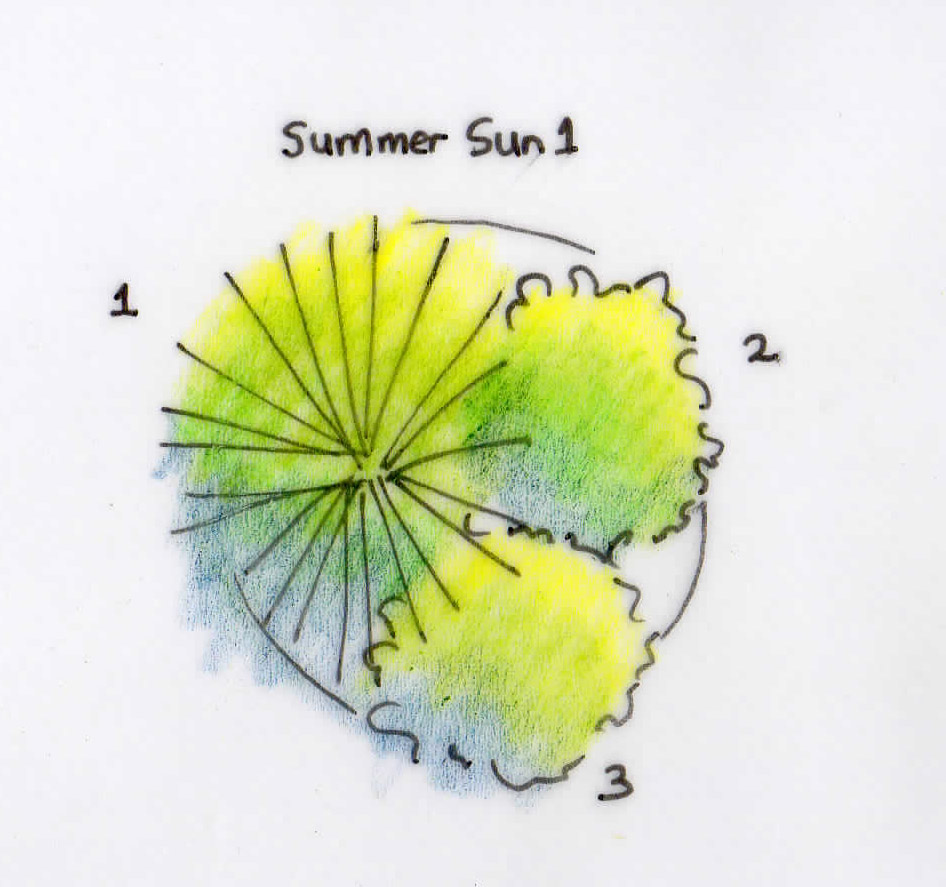 2. SALVIA nemerosa 'Caradonna'
3. HEUCHERA
You can also try ACHILLEA, SALVIA, VERBENA HYLOTELEPHIUM, COREOPSIS or GEUM
Full Sun - Summer Option 2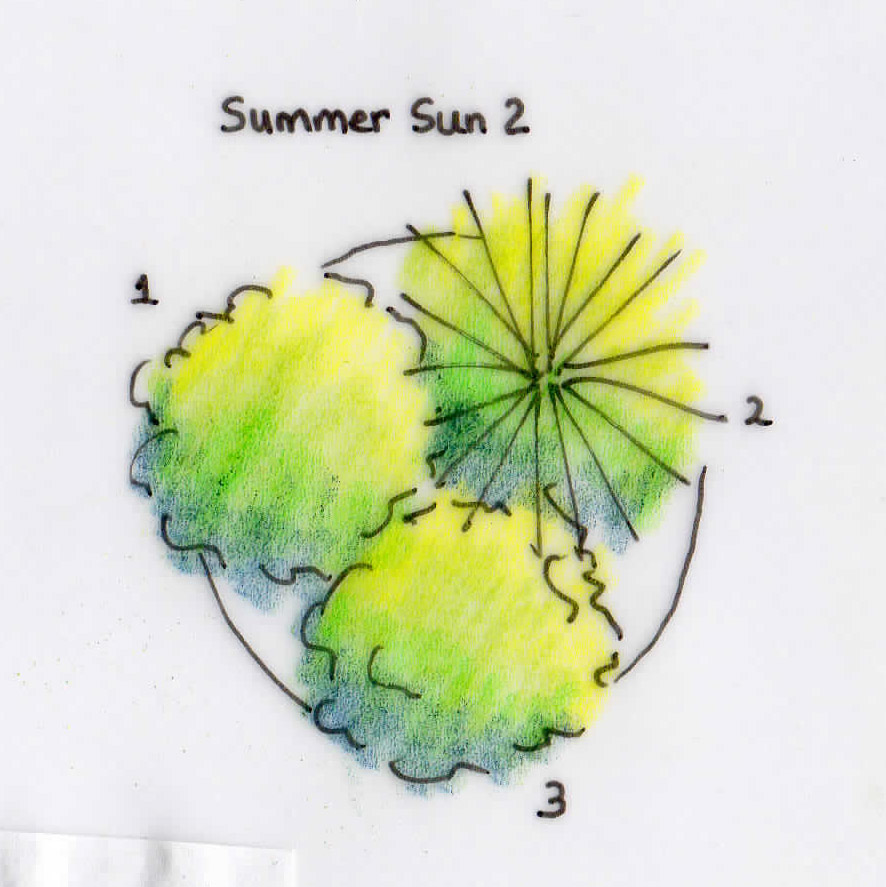 1. PENNISETUM
2. PENSTEMON
3. HEUCHERA
Spring Shade
DICENTRA, BERGENIA, HELLEBORUS
Shade – Summer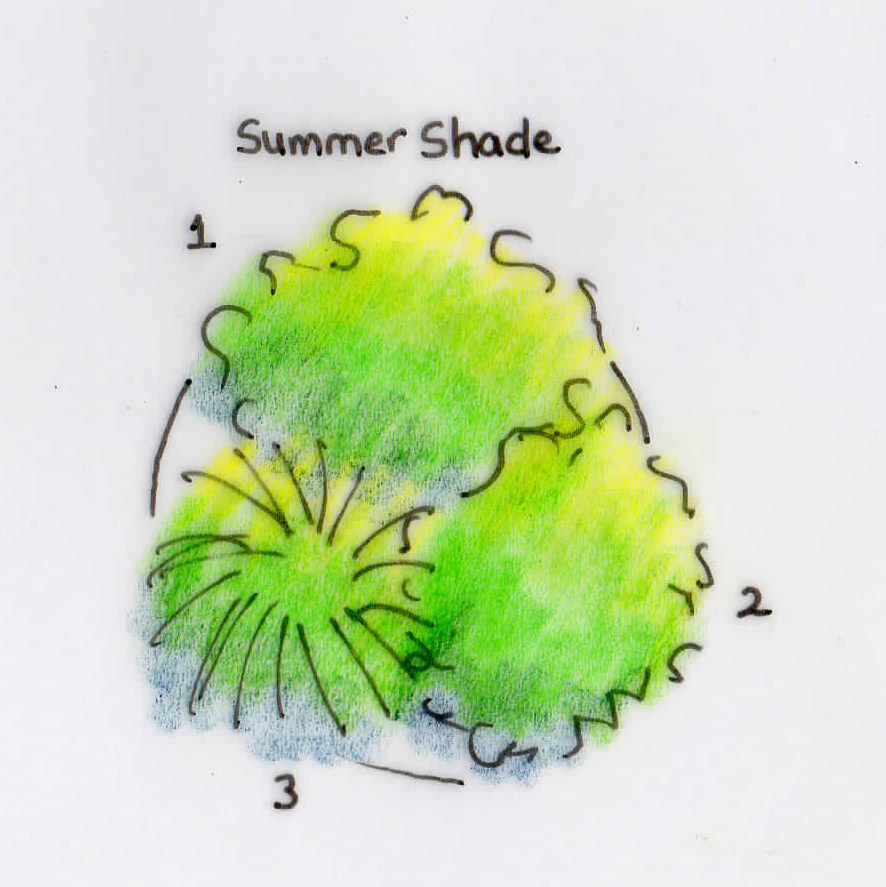 1. TIARELLA
2. HOSTA
3. LIRIOPE
Alternatives include CAMPANULA takesmania and MELITTIS
Autumn Colour - Autumn Sun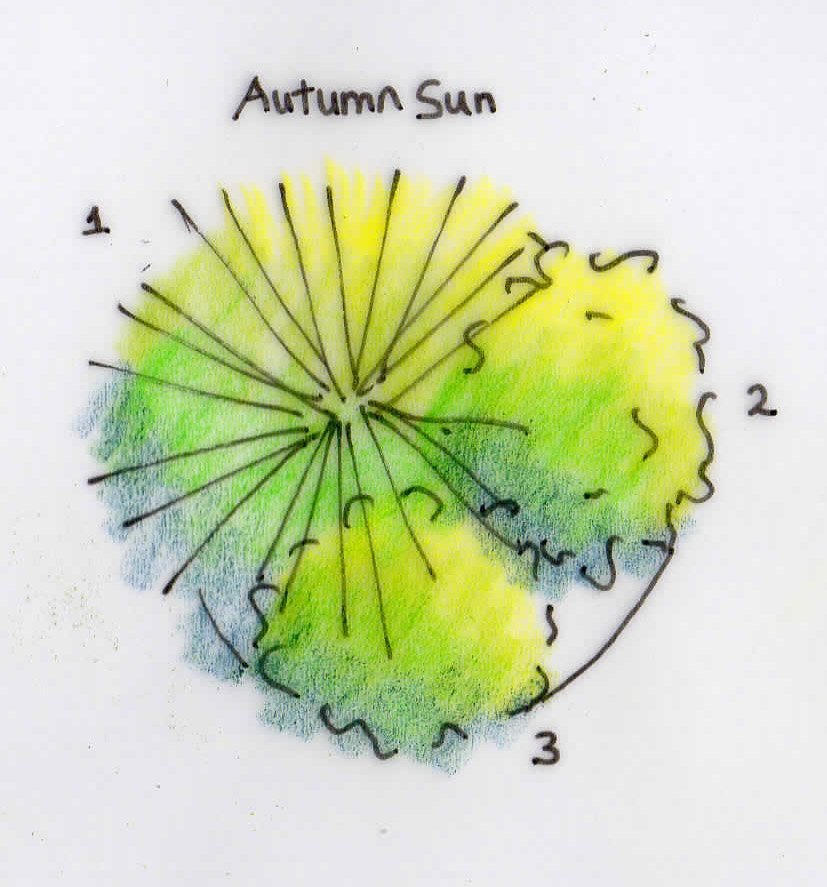 1. ANEMANTHELE
2. DAHLIA
3. HEUCHERA
Or mix it up with NERINE, VERBENA, ASTER and SYMPHYOTRICHUM
Sadly we are unable to guarantee having all of the plants available all of the time via mail order. However, if you are visiting the Nursery Shop we may be able to supply suitable substitutes for the plants which you are missing, equally we may actually have the plants listed on Rosy's plans as we often have a wider range of plants available via the Nursery Shop than we are able to offer via mail-order.