Cottage garden plants with Rosy Hardy | Virtual Chelsea Flower Show
IF you watched the RHS Virtual Chelsea Flower Show video with Rosy talking about a few of the perennials which had been destined for our RHS Chelsea Flower Show 2020 display you may have been eager to get your hands on an accompanying plant list.
Well, as they say better late than never!
Please find below Rosy's Plant list in order of appearance with accompanying notes regarding key points of interest.
And if you haven't seen Rosy's video here is the link - https://www.youtube.com/watch?v=N7cwOHsC2iA&t=17s Enjoy!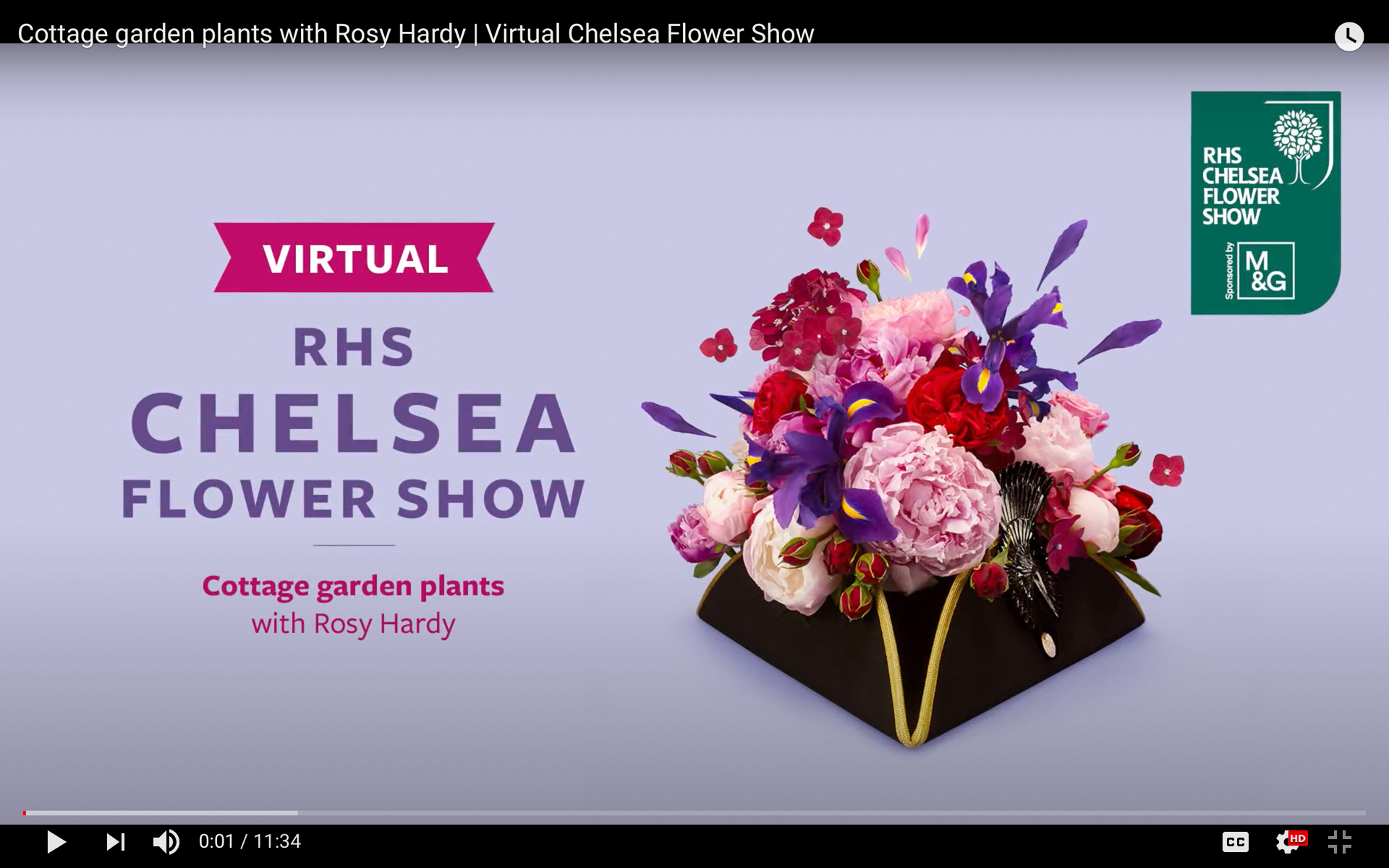 Perennials for shade
Perennials for sun
GEUM 'Scarlet Tempest' PBR - One of the new highly floriferous hybrid Geums, launched by Hardy's about 5 years ago, it flowers from March through until September. Grows to between 45cm and 60cm in height and width. Performs best in full sun and any reasonable soil.

GEUM 'Totally Tangerine' PBR - Just a "Cracking Plant ! " . Flowers from May onwards. A middle to back of the border perennial. Launched by Hardy's at RHS Chelsea a few years ago since when it has become a favourite with many RHS Chelsea Garden designers due to its dependability.

CENTAUREA montana 'Joyce' - Large pink flowers, better behaved than other Centaurea montana - it spreads slowly. With deadheading this plant will bloom until the end of July. Easy to grow in full sun and a free-draining soil.

SALVIA nemorosa 'Crystal Blue' (Color Spires Series) - unusually for a Salvia nemorosa this one has soft blue flowers. Growing to approx 50cm in height and width, it holds itself up well. Deadhead to prolong flowering.
Click here for a printable version of Rosy's plant list